Software Testing Interview Questions
We are trying to make this space for all those peoples who are looking for a testing Job opportunity. So in this post, we are going to share Software Testing Interview Questions and Software Testing interview related materials.  For this, we are trying to get the latest Selenium Interview Questions from various online platforms.
To make this platform more healthy and more active we need your contribution. You can contribute to SoftwareTestingo by Sharing your interview experience and Software testing Interview Questions. By Sharing Testing related articles and in many more ways.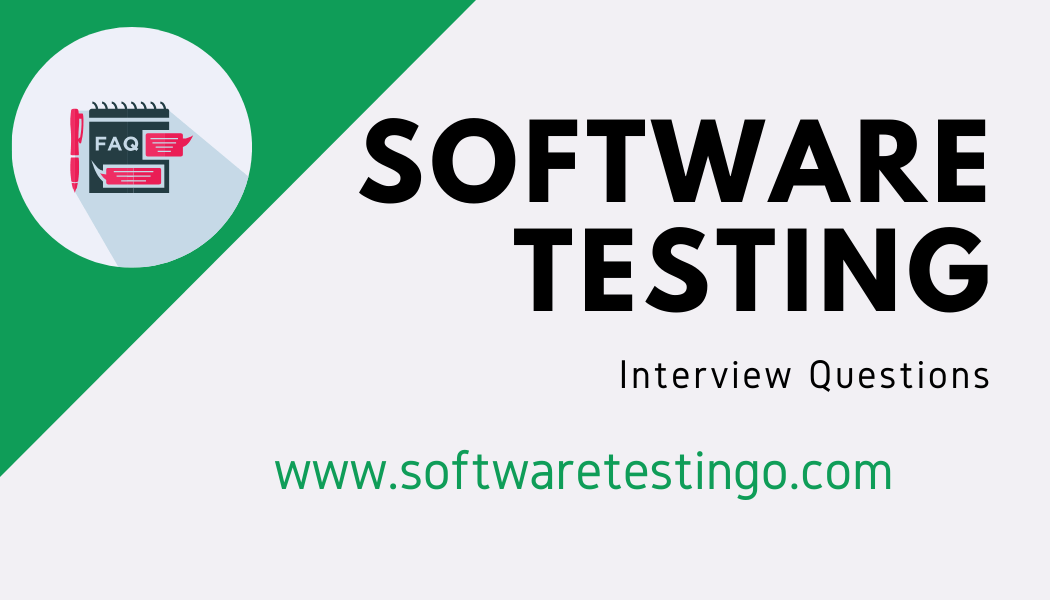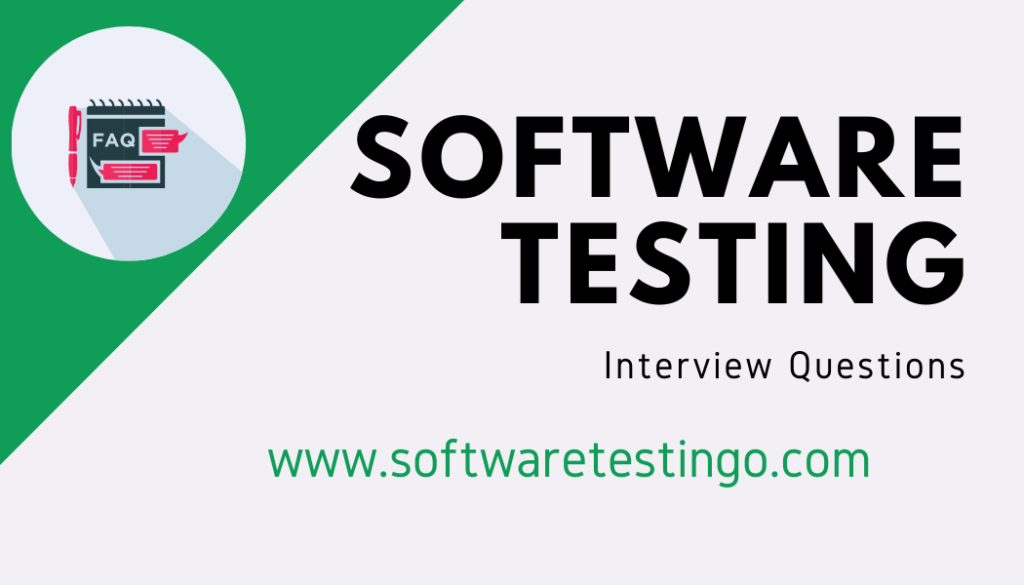 You Can Share your Interview Experience and Questions With us By Emailing Us Or Comment In The Comment Section. You Can Join Our Telegram Group For More Updates
Software Testing Interview Questions Companywise
Here you can get almost 300+ various companies Software Testing Interview Questions. But still, if you are interested to check specific companies' Software Testing Interview Questions then you can click on the starting letter of the company. Once you have clicked on the starting letter of the company you will be automatically redirected to the specific section of Software Testing Interview Questions.
Easy Way to Navigate to a Specific Company
✳️ A | B | C | D | E | F | G | H | I | J | K | L | M | N | O | P | Q | R | S | T | U | V | W | X | Y | Z ✳️
Starts With Number
Starts With Letter A
Starts With Letter B
Starts With Letter C
Starts With Letter D
Starts With Letter E
Starts With Letter F
Starts With Letter G
Starts With Letter H
Starts With Letter I
Starts With Letter J
Starts With Letter K
Starts With Letter L
Starts With Letter M
Starts With Letter N
Starts With Letter O
Starts With Letter P
Starts With Letter Q
Starts With Letter R
Starts With Letter S
Starts With Letter T
Starts With Letter U
Starts With Letter V
Starts With Letter W
Starts With Letter X
Starts With Letter Y
Starts With Letter Z
Questions To ASK In an Interview
You may know that when you are going for an interview, the interviewer or the hiring manager should not put you on a travel situation. they want to find out whether they are hiring the right resource for their organization.
While some job interviews take a fair unusual approach to interview questions, most of the job interviews involve an exchange of common interview questions and answers. So here in this post where try to list down some of the general interview questions which are mostly asked in an interview.
So we suggest every tester that you may be going for a manual tester position or an automation tester or SDET role. But if you want to crack that interview, then take some of your time from your busy schedule and go through with all of the above companies' interview questions. You have to go through all of the questions then you have to get an overall idea of what type of questions you can expect in an interview.
Strengths for Interview
If you go through this post, you can see you have already posted around 1000 plus real-time software testing interview questions. We are also trying to update the answer to all those questions. But if you have prepared yourself for an interview and you want to crack that interview.
So if you have answered all those questions which are mention above, then I am sure you can attend any interview questions you may face in any software testing interview. And also, it gives you some strengths for the interview as well.
Interview Questions and Answers
In this post, we are trying to adding as much as possible various companies interview questions. But We are are also trying to get the answer to the questions. But because of the lack of time, we are not able to answer this question.
But we can say that whenever we get some time, we will try to update the answer to those questions. In the meantime, if you want to help us or help to the testing community, then you can note down all the question and answer and send back to us so that we can update doors software testing questions and answers on the specific post. In this way, we can help each other.
Software Engineering Interview Questions
You know most we are looking for a better opportunity for our career, that's why we are looking for our dream job in the software engineering field. But we are wondering how to crack the 2020 software engineering interviews and what type of software engineering interview questions we have to face in the interview.
Because every interview is different and the scope of the job also different. So keeping this in our mind we have prepared with software engineering interview questions and their respective answers to help you succeed in your interview.
But before that, we are suggesting you go through all the above companies interview questions because it will give you an overall idea about widespread question-answer asked. Previously.
QA Interview Questions
As per request from our so many visitors now, you can say that we have to build a better platform for all types of people. They may be an experienced QA, or a fresher who is going to start is carry as a QA. Because in a single place you tried to gather around a thousand real-time software testing interview questions.
And also we have arranged all those interview questions if you are going to attend an interview for a specific software company for a QA position then you can find what the QA Interview Questions they are asking for a QA Position are.
Let us mention here that, we can create such use collection of interview questions by spending lots of time and wife is eating lots of blogs to get these questions. And also, we are thankful to visitor's which are QA persons who shared the software testing interview questions which they are faced during the interview. So it will be more helpful if you have to share the QA Interview Questions with us.
Great Interview Questions to ASK
We are all working in an organization, so maybe one time appears when we are going to take an interview for someone else. As per my experience, I have seen peoples ask questions which are good or on the topics they have working daily.
But when you are lead o manager comes to you and suddenly inform you that you have to taker interview for someone then simple question Mein comes to your mind like what are the Great Interview Questions to ASK. in that time I guess if you have to go through this post, then you can find a right amount of great interview questions which you can ask the candidate.
Manual Testing Interview Questions
As you are aware that if you are interested in starting your career as QA, then the fundamental things of testing is manual testing. Because if it is a small organization or a big organization whenever they are developing an application, they want to test thourghley and also bug-free.
So for this summer, organizations are going through manual testing, and some organizations will reduce human resources and time. But most of the small companies for those who are running out of budget for testing they are going with the manual testing.
From a career point of view, if you are going to start your career, then the first step of testing a job is the manual tester. And for this, if you are going to attend an interview, then a little bit worry because you don't have any idea what type of questions you are going to face in the interview. If you have to go through with all the above interview real-time questions, real-time and real-time software testing interview questions, you will see there are lots of manual testing interview questions there.
Before attending an interview for a manual tester or an automation tester position, you have to know about different manual testing topics. For that in this blog, we have tried to add as much as manual testing tutorials and Selenium automation tutorial.
Software Testing Interview Questions
Whatever Software Testing Interview Questions we have updated here we are collected from various online resources. And also some of the visitors share their interview experience and Software Testing Interview Questions with us. In this way, we are able to make this huge collection of Selenium Interview Questions.
If you want to share your interview experience or Software Testing Interview Questions with us then you can directly write to us at softwaretestingo.com@gmail.com.
If you are not found the Software Testing Interview Questions for the searched company or if the questions are missing in the list and you want to contribute to that.  Then you can share that information in the comment section and we are happy to update the list with the related information about the Software Testing Interview Questions.
Thanks For all Your Love & Support
SoftwareTestingo Team