Vestas Interview Questions: The most important part of preparing for an interview is practice. Knowing what job interview questions you might be asked is essential – that way, you can craft your answers well in advance, and feel confident in your responses when the pressure is on.
Wouldn't it be great if you knew exactly what interview questions are asked for the Test Engineer, QA for Manual & Automation Positions, We can't read minds, unfortunately, but we'll give you the next best thing: a list of previously asked Vesta's interview questions and answers.
| | |
| --- | --- |
| Post On: | Vestas Interview Questions |
| Post Type: | Interview Questions |
| Published On: | www.softwaretestingo.com |
| Applicable For: | Freshers & Experience |
| Get Updates: | Software Testingo Telegram Group |
We have tried to share some of the manual testing interview questions, selenium interview questions & testing interview questions also, but we are recommending spending some quality time to get comfortable with what might be asked when you go for Vesta's interview.
Still, we need you are love and support to make this platform more helpful to our fellow testers. So it would be great if you will share your recent interview questions and experience with us. You Can share those details by connecting us at softwaretestingo.com@gmail.com.
More Interview Questions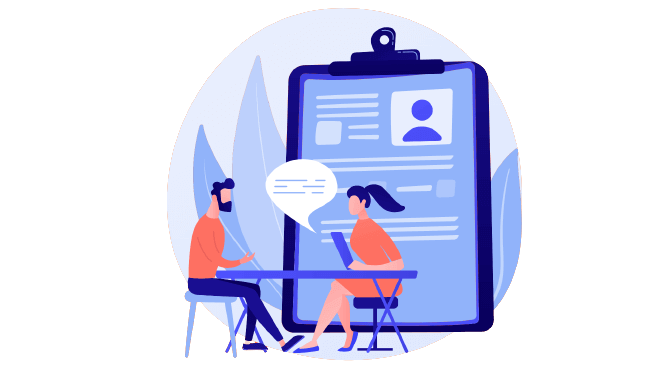 Vestas Automation Testing Interview Questions
Company Name: Vestas
Position: Manual Tester
Company Location: Chennai
Experience: 2 Yrs
Shared By: Sucharitha
No Of Rounds: 1
Updated on: 05.10.2022
Completed first-round interview. The interview went well.
Questions
About yourself.
Roles and responsibilities.
Smoke vs sanity test
What is peer review and how it's conducted?
About Agile methodology?
For an IRCTC app test cases were developed for a region and now the same test cases were suitable for developing the IRCTC app in another region, apart from normal testing what other testing should be performed?
What is a smoke test?
About bug life cycle?
What are UAT and SAT testing?
If the developer finds your defect is a duplicate and he won't accept it, at that time what you're going to do?
What is the test plan and what it contains?
What is RTM?
What are the entry criteria for testing?
What are the exit criteria for testing?
What are test deliverables?
About Vestas
Vestas is the energy industry's global partner on sustainable energy solutions. We design, manufacture, install, and service wind turbines across the globe, and with +154 GW of wind turbines in 87 countries, we have installed more wind power than anyone else.
Through our industry-leading smart data capabilities and +132 GW of wind turbines under service, we use data to interpret, forecast, and exploit wind resources and deliver best-in-class wind power solutions. Together with our customers, Vestas' more than 29,000 employees are bringing the world sustainable energy solutions to power a bright future.