Schrödinger Interview Questions: The most important part of preparing for an interview is practice. Knowing what job interview questions you might be asked is essential – that way, you can craft your answers well in advance and feel confident in your responses when the pressure is on.
Wouldn't it be great if you knew exactly what interview questions are asked for the Test Engineer QA for Manual & Automation Positions Unfortunately, we can't read minds, but we'll give you the next best thing: a list of previously asked Schrödinger interview questions and answers.
| | |
| --- | --- |
| Post On: | Schrödinger Interview Questions |
| Post Type: | Interview Questions |
| Published On: | www.softwaretestingo.com |
| Applicable For: | Freshers & Experience |
| Get Updates: | Software Testingo Telegram Group |
We have tried to share some of the manual testing interview questions, selenium interview questions & testing interview questions also, but we are recommending spending some quality time to get comfortable with what might be asked when you go for the Schrödinger interview.
Still, we need you are love and support to make this platform more helpful to our fellow testers. So it would be great if you will share your recent interview questions and experience with us. You Can share those details by connecting us at softwaretestingo.com@gmail.com.
More Interview Questions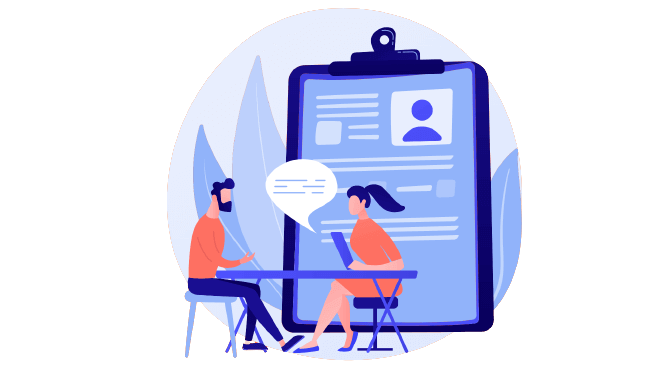 Schrödinger Interview Questions
Company Location: Bangalore
Updated Date: 27-11-2021
Tell me about yourself?
Explain the SDLC process?
Explain stlc process
Explain defect life cycle?
What is agile methodology?
Explain defect priority & defect severity?
What is smoke testing, sanity testing, regression testing?
Explain Scrum roles?
Script for Gmail login page (selenium)
How to locate elements in selenium?
SQL commands
About Schrödinger
Schrödinger's industry-leading computational platform facilitates the research efforts of biopharmaceutical and industrial companies, academic institutions, and government laboratories worldwide. Schrödinger also has wholly-owned and collaborative drug discovery programs in a broad range of therapeutic areas.
Schrödinger is deeply committed to investing in the science and talent that drive its computational platform. Schrödinger was founded in 1990 and is engaged with customers and collaborators in more than 70 countries. We welcome you to visit our blog at www.extrapolations.com.
Our physics-based computational platform leverages a deep understanding of physics, chemistry, and predictive modeling to accelerate innovation.
Our platform enables our collaborators to discover high-quality, novel molecules more rapidly, at lower cost, and we believe with a higher likelihood of success compared to traditional methods. We're also harnessing this platform for our internal drug discovery programs.
With steadfast investment in R&D, we continue to develop and refine our scientific platform. Our platform is deployed by users worldwide to enable the discovery of novel therapeutics and materials more rapidly, at a lower cost, and we believe with a higher likelihood of success. It is also the foundation of our internal drug discovery initiatives to develop first-in-class therapies.
Our world-class drug discovery and development team is leveraging our computational platform and massive computing power to advance our proprietary programs both independently and in collaboration with leading biotech and pharmaceutical companies.