ThoughtSpot Interview Questions: The most important part of preparing for an interview is practice. Knowing what job interview questions you might be asked is essential – that way, you can craft your answers well in advance, and feel confident in your responses when the pressure is on.
Wouldn't it be great if you knew exactly what interview questions are asked for the Test Engineer, QA for Manual & Automation Positions, We can't read minds, unfortunately, but we'll give you the next best thing: a list of previously asked ThoughtSpot interview questions and answers.
| | |
| --- | --- |
| Post On: | ThoughtSpot Interview Questions |
| Post Type: | Interview Questions |
| Published On: | www.softwaretestingo.com |
| Applicable For: | Freshers & Experience |
| Get Updates: | Software Testingo Telegram Group |
We have tried to share some of the manual testing interview questions, selenium interview questions & testing interview questions also, but we are recommending spending some quality time to get comfortable with what might be asked when you go for the ThoughtSpot interview.
Still, we need you are love and support to make this platform more helpful to our fellow testers. So it would be great if you will share your recent interview questions and experience with us. You Can share those details by connecting us at softwaretestingo.com@gmail.com.
More Interview Questions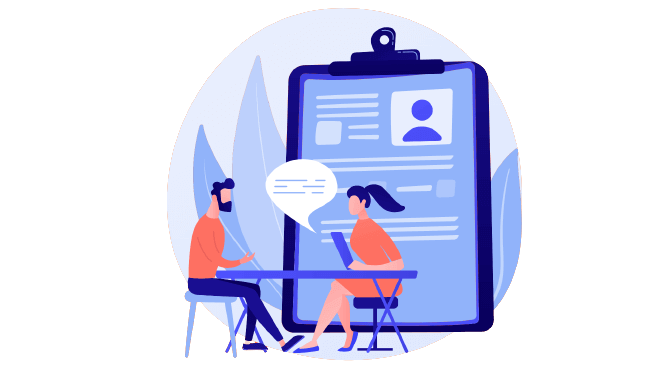 ThoughtSpot Automation Testing Interview Questions
Company Name: ThoughtSpot
Position: QA Automation
Company Location: Remote
Experience: 3 Yrs
Shared By: Krishna Arora
No Of Rounds: 4
Updated on: 05.10.2022
Experience
At the start of the interview. I got the chance to interact with the CEO/CTO of the company they asked a few questions related to my roles and responsibilities in my current job and my ways of handling the unexpected situations
2 Round were technical
Last round an interaction with the Head
Questions
Basic questions related to your current roles and responsibilities
Sanity/smoke/regression
reasons of going for Sanity or smoke
what's the difference between Static and Dynamic testing
How do we test any software if we need the last module and its integration with the other modules? but the last module is still not developed
What's Selenium
TestNg basic questions related to Assertions and annotations
When do we perform Regression and when do we go for automation
basic Java questions
Tips: Prepare the basics of selenium and core java and most important be confident with your answers
About ThoughtSpot
ThoughtSpot is the Modern Analytics Cloud company. Our mission is to create a more fact-driven world with the easiest to use analytics platform.
With ThoughtSpot, anyone can leverage natural language search and AI to find data insights and tap into the most cutting edge innovations the cloud data ecosystem has to offer.
Companies can put the power of their modern data stack in the hands of every employee, extend the value of their data to partners and customers, and automate entire business processes. Customers can take advantage of our web and mobile applications to improve decision making for every employee.
With our low-code development platform, customers can also embed consumer-grade analytics into their SaaS offerings or build entirely new interactive data apps that engage users and keep them coming back for more.
Organizations like Walmart, BT, Daimler, Medtronic, Hulu, Royal Bank of Canada, Nasdaq, OpenTable, Metromile, Workato, and Nationwide Building Society rely on us to transform how their employees and customers take advantage of data.