Rockwell Automation Overview
Milwaukee, WI

10,001+ employees

1903
Rockwell Automation Interview Questions: Practice is the most important part of preparing for an interview. Knowing what job interview questions you might be asked is essential – that way, you can craft your answers well in advance and feel confident in your responses when the pressure is on.
Wouldn't it be great if you knew exactly what interview questions are asked for the Test Engineer and QA for Manual & Automation Positions? Unfortunately, we can't read minds, but we'll give you the next best thing: a list of previously asked Rockwell Automation interview questions and answers.
| | |
| --- | --- |
| Post On: | Rockwell Automation Interview Questions |
| Post Type: | Interview Questions |
| Published On: | www.softwaretestingo.com |
| Applicable For: | Freshers & Experience |
| Get Updates: | Software Testingo Telegram Group |
We have tried to share some of the Rest API Interview Questions also. Still, we recommend spending some quality time to get comfortable with what might be asked when you go for the Rockwell Automation interview.
Still, we need your love and support to make this platform more helpful to our fellow testers. So please share your recent interview questions and experience with us. You Can share those details by connecting with us at softwaretestingo.com@gmail.com.
Rockwell Automation Testing Interview Questions
1st round Questions
There is a 20 feet pole, and a monkey jumps for 3 feet, and to jump, it takes 3 seconds. After it slides down for 1 foot, the time taken for the slide is 1 second to how much time the monkey takes to reach the top. Explain?
There is cake; you must slice it into three straight lines and make eight pieces. Explain.
How many minimum test cases are required to test both conditions?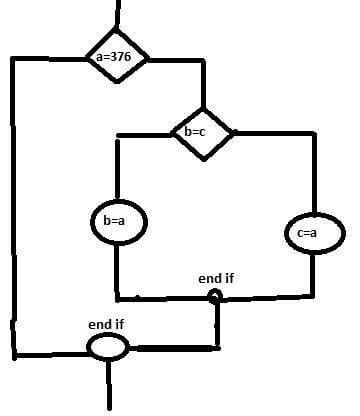 About Rockwell Automation Company
Our mission is to improve the quality of life by making the world more productive and sustainable. We are committed to enabling the next generation of smart manufacturing. We are dedicated to delivering value to our customers with the right strategy, talented people, and substantial financial strength.
When you invest in Rockwell Automation technology and solutions, you invest in the future of manufacturing. We are the largest company in the world that is dedicated to industrial automation and information. Across the globe, our flagship Allen Bradley and FactoryTalk product brands are recognized for excellence.
Our keen focus on technology innovation, domain expertise, integrity, and corporate responsibility fuels our success. We integrate control and information across the enterprise to help industrial companies and their people be more productive. It is the way that we bring The Connected Enterprise® to life.
Our approach begins with a deep understanding of your best opportunities for productivity. Next, we combine our differentiated technology and domain expertise to deliver the positive business outcomes most important to you. Then, we work to boost your productivity. How? We simplify your experience with us at every step, from initial solution development through services and support.
Explore our site to discover how The Connected Enterprise can connect people, processes, and technology. Learn how to make smart manufacturing work for you.
Rockwell Automation is built on a strong foundation of integrity. Our products and software brands represent our reputation for quality, reliability, innovation, and services. As we increase our offerings, we remain focused on enhancing our unique technology differentiation and delivering integrated, value-added solutions.
Rockwell Automation has grown through acquisitions that further strengthen our technology differentiation, increase domain expertise, and expand market access.