SurveySparrow Interview Questions: The most important part of preparing for an interview is practice. Knowing what job interview questions you might be asked is essential – that way, you can craft your answers well in advance, and feel confident in your responses when the pressure is on.
Wouldn't it be great if you knew exactly what interview questions are asked for the Test Engineer, QA for Manual & Automation Positions, We can't read minds, unfortunately, but we'll give you the next best thing: a list of previously asked SurveySparrow interview questions and answers.
| | |
| --- | --- |
| Post On: | SurveySparrow Interview Questions |
| Post Type: | Interview Questions |
| Published On: | www.softwaretestingo.com |
| Applicable For: | Freshers & Experience |
| Get Updates: | Software Testingo Telegram Group |
We have tried to share some of the manual testing interview questions, selenium interview questions & testing interview questions also, but we are recommending spending some quality time to get comfortable with what might be asked when you go for the SurveySparrow interview.
Still, we need you are love and support to make this platform more helpful to our fellow testers. So it would be great if you will share your recent interview questions and experience with us. You Can share those details by connecting us at softwaretestingo.com@gmail.com.
More Interview Questions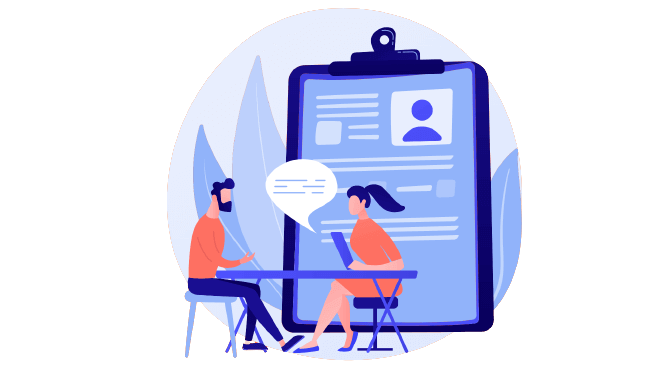 SurveySparrow Automation Testing Interview Questions
Company Name: SurveySparrow
Position: Test Automation Engineer
Company Location: Chennai
Experience: 3.7 Yrs
Shared By: Aditi Kumari
No Of Rounds: 3
Updated on: 05.10.2022
Experience
It was nicely done. My HR coordinator was very friendly and frank and all 3 interviewers were very nice, Looking forward to joining them.
Questions
In the Technical round, they gave me 2 tasks to automate.
They gave me to automate the Dynamic web table and match entries with user entries.
The next task to automate, is pagination if we are on page 1 so the previous button should be disabled, and if we at the last page so next button should be disabled.
Also, prepare your Automation framework.
Tips: Be prepared with all fundamentals. Round 1 was technical, where they gave me 2 tasks to automate. Round 2 was with the Manager, he asked a few questions about my roles and responsibilities and why I wanted to move out from my current organization. Round 3 was with HR, She asked me why are you moving out, are you open to the Chennai location and we had a Salary negotiation. Next thing, I received offers from SurveySparrow.
About SurveySparrow
And that was the aha moment for our founder & CEO, Shihab Mohammed. The third reminder to fill out his HR survey made him think, "Why do we not like surveys?" That was the beginning of everything. Shihab, & the initial team started putting together a feedback tool that can take away the 'boring' out of surveys. The Whatsapp's chat interface inspired him to keep the forms as conversational and intuitive as possible, guaranteeing 40% more response rates. And thus, SurveySparrow was born introducing the world's first chat surveys. Since then, SurveySparrow has now grown from a feedback tool to a complete omnichannel experience platform. The platform has extended and is continuously improving every aspect of it to deliver nothing but wows.