UKG Interview Questions: The most important part of preparing for an interview is practice. Knowing what job interview questions you might be asked is essential – that way, you can craft your answers well in advance, and feel confident in your responses when the pressure is on.
Wouldn't it be great if you knew exactly what interview questions are asked for the Test Engineer, QA for Manual & Automation Positions, We can't read minds, unfortunately, but we'll give you the next best thing: a list of previously asked UKG interview questions and answers.
| | |
| --- | --- |
| Post On: | UKG Interview Questions |
| Post Type: | Interview Questions |
| Published On: | www.softwaretestingo.com |
| Applicable For: | Freshers & Experience |
| Get Updates: | Software Testingo Telegram Group |
We have tried to share some of the manual testing interview questions, selenium interview questions & testing interview questions also, but we are recommending spending some quality time to get comfortable with what might be asked when you go for the UKG interview.
Still, we need you are love and support to make this platform more helpful to our fellow testers. So it would be great if you will share your recent interview questions and experience with us. You Can share those details by connecting us at softwaretestingo.com@gmail.com.
More Interview Questions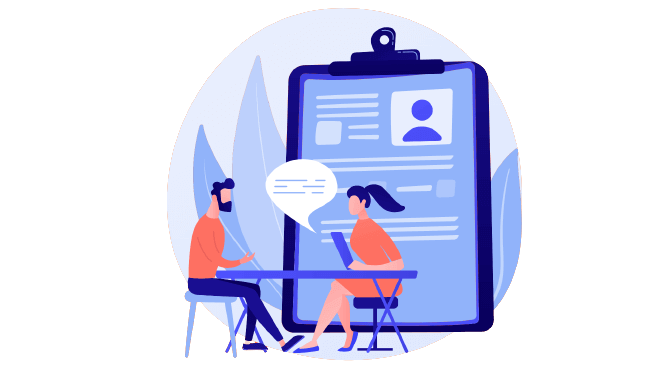 UKG QA Interview Questions
Company Name: UKG
Position: QA lead
Company Location: Bangalore
Experience:10 Yrs
Shared By: Aditi Kumari
No Of Rounds: 5
Updated on: 03.10.2022
Experience
The interview was mostly related to file systems and automation. Interviewers were looking for in-depth knowledge of file systems Testing storage products, and Fundamentals of python.
Questions
What do you know about file systems
Write a python program to give a minimum number of denominations out of 10 5 and 20 for any required amount
Tips: Solve hacker rank problems
UKG Developer Interview Questions
I appeared in the Netapp interview recently, and I would like to contribute to crazyforcode.com. This website is very helpful for interview preparation.
First, a written round was conducted. Written was based on Programming, Data structure, OS, and Aptitude. There were 4 sections with a total of 50 questions to be done in 1 hour, with each section having an individual cut-off.
Round 1:
Explain your internship
The topic of interest and why
8 ball puzzle, 7 have same weight 1 has diff
The same puzzle with 9 balls and optimize it
what does a QA do
about NetApp?
Round 2:
UDP v TCP
connectionless vs connection-oriented
some more basic questions related to networking
6 people, 6 hats some black, others white, standing in a row, how many can identify the hats on their heads, if they can't communicate, only make a strategy beforehand
some more puzzles
Extracurricular activities
basic questions like analyzing a pen, based on how deep you can think
Round 3 (HR):
About yourself?
Experience of the whole day?
Is your role NetApp?
Extra curricular activities, fests etc.?
Questions, if any?
Thanks, Shrikant Juneja, for contributing to this article. If you would like to contribute, mail us your interview experience at softwaretestingo.com@gmail.com. We will like to publish it on Software Testingo and help other job seekers.
UKG Interview Process
I am from MNIT Jaipur. I appeared for the Netapp campus interview for the developer profile recently. I want to contribute to CrazyforCode by sharing my experience.
First, a written round was conducted. Written was based on Programming, Data structure, OS, and Aptitude/Quant.
Round 1
Explain your internship project.
Define IP tables.
Write a program to traverse a linked list.
Write a program to reverse a linked list. How will you do it if you are allowed to use extra space?
In a knockout football tournament, there are n teams. Find total no. of matches to be played to choose the winner of the tournament.
Given two nodes of a tree, find their closest ancestor.
What is a segmentation fault?
If you have a million numbers, how will you find the maximum number from them if → the input is given on the fly, i.e. the numbers are entered one by one?
→ Numbers are given 1000 at a time.
For a kernel-level process, should the variables be stored in a stack or a heap?
What is internal fragmentation?
Round 2
Can you compare 2 structure variables in c? Why? Why not? → What is cell padding? Why cell padding?
Where are global (initialized + uninitialized) variables and local variables of a program stored?
How is the control of the program passed from main() to any other function? Where is the return address of the main stored?
How to calculate the square root of a number?? Note: your compiler does not support math.h
If you have 4 eggs and you are in a 30-floor building, find the lowest floor from which the eggs break when dropped. If on dropping, the egg does not break; you can not pick it up again.
If you have a file system that is 95% full and now when new files are created, the os deletes the largest file, finds the data structure to be used.
If we use a heap in Q6, what will be the disadvantages of that approach?
In a Unix or Linux file system, how is a file path resolved? e.g., given the path of file: /root/home/mnit/abc.txt, how does an os find where abc.txt is stored in memory??
Round 3
Explain about your summer internship? What challenges did you face? → If you developed software, what was the lifecycle model used?
Find an engineering solution to a given social problem.
We use cylindrical beakers in our daily life to measure different solutions. We have to bend in front of the beaker to see the level of the solution. Find an efficient solution where we don't have to bend to see the level, and we can see the level as we pour the solution. Constraint: if the cost of the original beaker was 10 rs, the new beaker could not cost more than 12 rs. hint: think in terms of shape change.
Round 4
What is your experience of the whole day?
What part did you like best in our ppt?
Are you clear about your role in NetApp?
What subjects did you like the best in college? Why?
Extracurricular activities in college?
Any queries about our company or the compensation package etc..
Thanks, Shefali Agrawal, for contributing to this article.
If you would like to contribute, mail us your interview experience at softwaretestingo.com@gmail.com. We will like to publish it on Software Testingo and help other job seekers.
About UKG
At UKG, our purpose is people. As strong believers in the power of culture and belonging as the secret to success, we champion great workplaces and build lifelong partnerships with our customers to show what's possible when businesses invest in their people.
Born from a historic merger that created one of the world's leading HCM cloud companies, our Life-work Technology approach to HR, payroll, and workforce management solutions for all people helps more than 70,000 organizations around the globe and across every industry anticipate and adapt to their employees' needs beyond just work.