SentinelOne Interview Questions: The most important part of preparing for an interview is practice. Knowing what job interview questions you might be asked is essential – that way, you can craft your answers well in advance, and feel confident in your responses when the pressure is on.
Wouldn't it be great if you knew exactly what interview questions are asked for the Test Engineer, QA for Manual & Automation Positions, We can't read minds, unfortunately, but we'll give you the next best thing: a list of previously asked SentinelOne interview questions and answers.
| | |
| --- | --- |
| Post On: | SentinelOne Interview Questions |
| Post Type: | Interview Questions |
| Published On: | www.softwaretestingo.com |
| Applicable For: | Freshers & Experience |
| Get Updates: | Software Testingo Telegram Group |
We have tried to share some of the manual testing interview questions, selenium interview questions & testing interview questions also, but we are recommending spending some quality time to get comfortable with what might be asked when you go for the SentinelOne interview.
Still, we need you are love and support to make this platform more helpful to our fellow testers. So it would be great if you will share your recent interview questions and experience with us. You Can share those details by connecting us at softwaretestingo.com@gmail.com.
More Interview Questions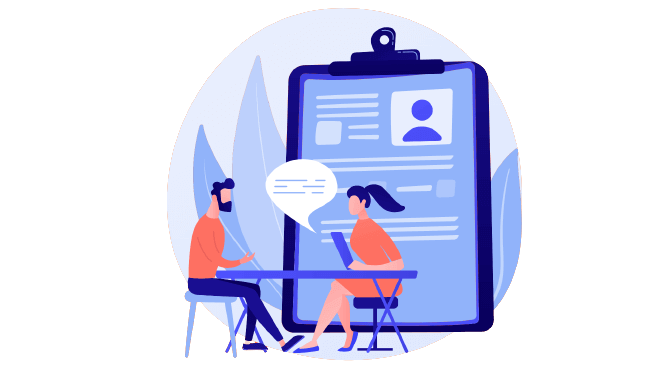 SentinelOne Interview Questions
Define Software Testing life cycle
How will you test the mobile application
What are the parameters you will measure while testing the Chrome browser for mobile?
Tell me more about SeeTest Manual
If you open multiple chrome browsers, what will you do to reduce slow down of Mobile
How you will start Automation Testing
Define testing strategies for the website on mobile
Do you know Linux, hardware testing
Performance Testing Question – Basic level
How you perform in a difficult situation in life.
HR Interview:
I was asked to fill a form. This was just a casual talk
How was the day?
How were the interviews?
What are your interests and passion?
Tell me about your family
What do you think Nvidia does?
Do you have a specific domain to work in?
Why Nvidia?
Do you have any plans for further studies?
What about shifting to Pune?
Thanks, Vikas (Bitian), for contributing this article.
About SentinelOne
SentinelOne was founded in 2013 by an elite team of cybersecurity and defense experts who developed a fundamentally new, groundbreaking approach to endpoint protection.
SentinelOne is a pioneer in delivering autonomous security for the endpoint, datacenter and cloud environments to help organizations secure their assets with speed and simplicity. SentinelOne unifies prevention, detection, response, remediation and forensics in a single platform powered by artificial intelligence.
With SentinelOne, organizations can detect malicious behavior across multiple vectors, rapidly eliminate threats with fully-automated integrated response and to adapt their defenses against the most advanced cyberattacks. SentinelOne has offices in Mountain View, Tel Aviv, and Tokyo. The company is recognized by Gartner in the Endpoint Protection Magic Quadrant as a Leader and has enterprise customers worldwide.