Experian interview Questions: The most important part of preparing for an interview is practice. Knowing what job interview questions you might be asked is essential – that way, you can craft your answers well in advance, and feel confident in your responses when the pressure is on.
Wouldn't it be great if you knew exactly what interview questions are asked for the Test Engineer, QA for Manual & Automation Positions, We can't read minds, unfortunately, but we'll give you the next best thing: a list of previously asked Experian interview questions and answers.
| | |
| --- | --- |
| Post On: | Experian Interview Questions |
| Post Type: | Interview Questions |
| Published On: | www.softwaretestingo.com |
| Applicable For: | Freshers & Experience |
| Get Updates: | Software Testingo Telegram Group |
We have tried to share some of the manual testing interview questions, selenium interview questions & testing interview questions also, but we are recommending spending some quality time to get comfortable with what might be asked when you go for the Experian interview.
Still, we need you are love and support to make this platform more helpful to our fellow testers. So it would be great if you will share your recent interview questions and experience with us. You Can share those details by connecting us at softwaretestingo.com@gmail.com.
More Interview Questions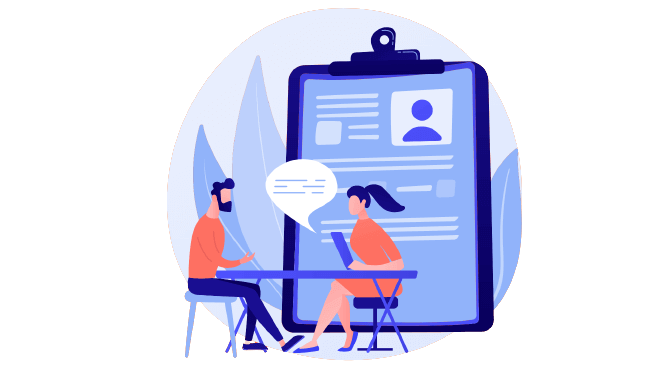 Experian 2+ Experience Interview Questions
About previous profile.
Star pattern programs
String split prog
Oops concepts of java
Explain Polymorphism
Function overloading
Selenium:
Open browser program
What is Interface
What is Getwindowshandles() function
How many types of Waits used.
One Dom was given and asked to write XPath
What is selenium? How does it work?
What is mean by open source?
More Interview Questions & Answers
When you work on TestNG, how you design your TestNg XML? Dynamically or Statically?
Ans: You can generate a sample TestNG.xml Template using TestNG and then you can modify based on your requirement.
How you test applications for different browsers using TestNG? Do you change manually or dynamically?
Ans: You can achieve cross-browser testing with the help of testng.xml file passing browser parameter value to your tests from testng.xml file using Parameters Strategy.
Are you running everything locally or is there any Centralized system?
Ans: You can run tests locally and the same tests can be executed in Dockerised Grid or in Cloud as well.
Where are your browser's instances located? Is it in local or inside Jenkin?
Ans: Browser instances will exist in Local or also in Centralised Repositories like GitHub/BitBucket.
From Jenkins, you can Parameterise your Job passing Browser Values like Chrome/Firefox, etc.
When you executed Tests from Jenkins, Browser values will be instantiated in Jenkins Workspace where Jenkins will pull your code from Remote Repository to its workspace.
Challenges to run Selenium WebDriver scripts on IE Browser?
Ans: Below is some common challenges which we faced during automating through the IE browser.Problem 1: Unexpected error launching Internet Explorer. Browser zoom level was set to <100% >. It should be set to 100% or In the case of IE11, 3 instances of IE browser open when we are trying to run our script in IE browser and the test fails, while the same script is running fine in Chrome and Firefox. Error stack looks like this.Problem 2: SendKeys types character very very slow when the running script in IE browser.
Problem 3: Unexpected error launching Internet Explorer. Protected Mode must be set to the same value
Problem 4: Untrusted SSL certificate error in IE browser.
About Experian
Experian unlocks the power of data to create opportunities for consumers, businesses and society. During life's big moments – from buying a home or car, to sending a child to college, to growing a business exponentially by connecting it with new customers – we empower consumers and our clients to manage data with confidence so they can maximize every opportunity.
We gather, analyse and process data in ways others can't. We help individuals take financial control and access financial services, businesses make smarter decision and thrive, lenders lend more responsibly, and organizations prevent identity fraud and crime.
For more than 125 years, we've helped consumers and clients prosper, and economies and communities flourish – and we're not done. Our 20,600 people in 43 countries believe the possibilities for you, and our world, are growing. We're investing in new technologies, talented people and innovation so we can help create a better tomorrow.