Robert Half Interview Questions: The most important part of preparing for an interview is practice. Knowing what job interview questions you might be asked is essential – that way, you can craft your answers well in advance, and feel confident in your responses when the pressure is on.
Wouldn't it be great if you knew exactly what interview questions are asked for the Test Engineer, QA for Manual & Automation Positions, We can't read minds, unfortunately, but we'll give you the next best thing: a list of previously asked Robert Half interview questions and answers.
| | |
| --- | --- |
| Post On: | Robert Half Interview Questions |
| Post Type: | Interview Questions |
| Published On: | www.softwaretestingo.com |
| Applicable For: | Freshers & Experience |
| Get Updates: | Software Testingo Telegram Group |
We have tried to share some of the manual testing interview questions, selenium interview questions & testing interview questions also, but we are recommending spending some quality time to get comfortable with what might be asked when you go for the Robert Half interview.
Still, we need you are love and support to make this platform more helpful to our fellow testers. So it would be great if you will share your recent interview questions and experience with us. You Can share those details by connecting us at softwaretestingo.com@gmail.com.
More Interview Questions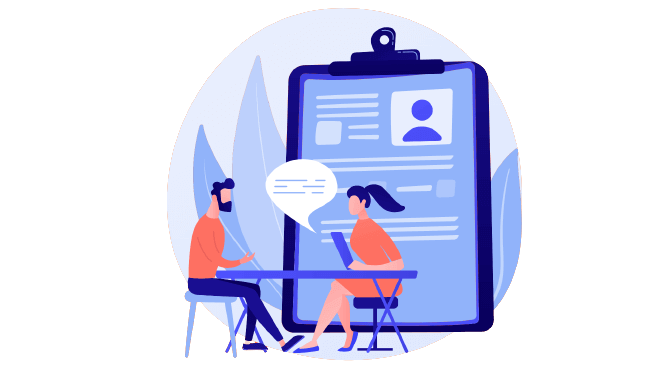 Robert Half International Interview Questions
Company Location: Bangalore, India
Updated on: 06.01.2022
Draw frameWork Structure and explain
Explain all Wait Statement in Selenium.
WAP to reverse word of Character
INPUT-I work in Netskope
Output-I krow ni tnalixe;
WAP to Count no of Character in String
What is different throw throws finally final
find no of the link on the webpage and Verify the Title
Write Code how to fetch data from excel
Write Code for reverse String
Write the Code of Swapping without using the third Variable.
Explain OOp Concept
what is bug lifecycle
What is Smoke Testing
what is Sanity Testing
What is Retesting and Regression Testing
Explain WebDriver driver=new FirFoxDriver();
About Robert Half
Robert Half, the world's first and largest specialized talent solutions firm, connects opportunities at great companies with highly skilled job seekers. We offer contract, temporary and permanent placement solutions for roles in finance and accounting, technology, marketing and creative, legal, and administrative and customer support.
Named to Fortune's World's Most Admired Companies and 100 Best Companies to Work For® lists and a Forbes Best Employer for Diversity, Robert Half is the parent company of Protiviti®. Robert Half is traded on the New York Stock Exchange (symbol: RHI) and is a member of the S&P 500 index.
Founded in 1948, Robert Half has a long history of connecting opportunities at great companies with highly skilled job seekers. Bolstered by the strength of our brand, our people, our technology and our professional business model, we find meaningful and exciting employment for the people we place and provide clients access to the specialized talent they need to help grow their businesses.
We pioneered the idea of professional talent solutions nearly 70 years ago and, as the needs of businesses have evolved, so have we. In 1986, when current leadership acquired the Robert Half business from founder Bob Half, the staffing industry was much different than it is today.
Our leadership team saw potential in moving toward a more specialized talent solutions approach and began placing contract workers at higher skill levels. Our clients and candidates found value in professional-level talent solutions, which is why we launched a series of contract professional staffing divisions in the finance and accounting, legal, creative and marketing, technology and administrative fields. And in 2002, we again saw opportunity and introduced Protiviti, a global independent risk consulting and internal audit service, to support companies as they faced more stringent financial reporting and disclosure practices under new regulations such as Sarbanes-Oxley.
Explore Robert Half's history, learn about our leadership and accolades and see how we have found opportunity in innovation to create a $5 billion professional services organization.