Test Cases For Pin Code Field Or Zip Code & Pincode Test Cases: Pin codes are a part of everyday life. Knowing where you are and what you need to do there is crucial. The zip code number will help you find out where you live and your current location and help you get directions to any place in the world. It also helps users to track their location.
| | |
| --- | --- |
| Post On: | Test Case For Pin Code Field |
| Post Type: | Test Case Template |
| Published On: | www.softwaretestingo.com |
| Applicable For: | Freshers & Experience |
| Join Here: | Software Testingo Group |
ZIP code is a 6-digit number that is used to identify geographic locations. It's like an address but also a reference for postal service and telephone numbers. However, how many of us know about its importance? If you're unsure about the benefits of using ZIP code, this article will give you a better understanding of its role in the postal system.
Test Case For Pin Code Field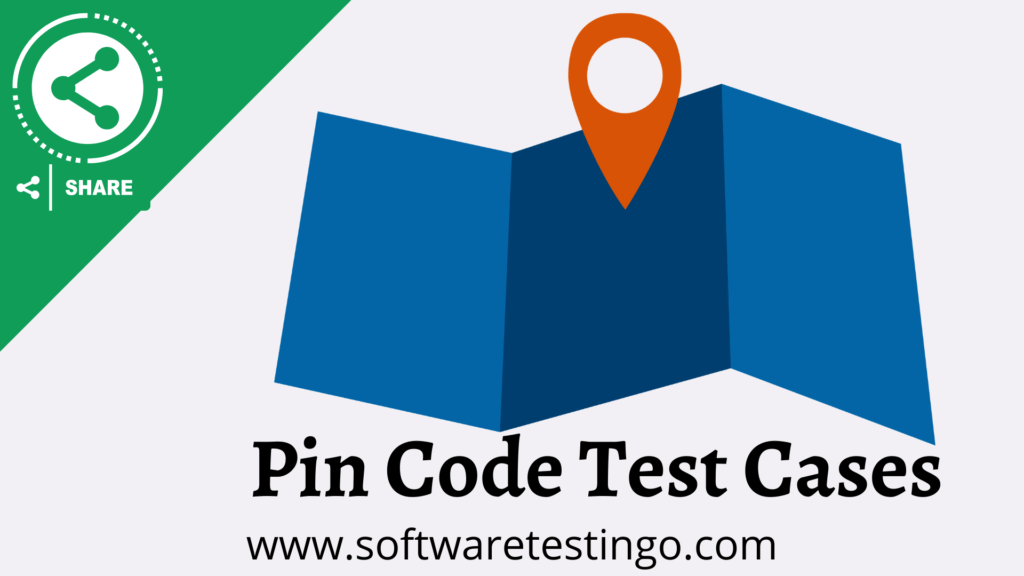 Check the user can enter the pin code in the pin code field.
Check if the user can enter more than six numbers in the PIN code field.
Check if the user can enter less than six six-digit PIN codes.
Check the postal code filed by entering six-digit valid PIN codes.
Check the zip code field without filling in any PIN code.
Check if the alphabet values are allowed in the zip code field.
Check the alert message when the user leaves the pin code field empty when that field is mandatory.
Check if the zip code field allows special characters.
Check that the user is allowed to copy and paste the PIN code.
Check the pin code field, which allows blank space between two numbers.
Check if the error message displays when entering a wrong or invalid PIN code.
Check if the pin code field has a valid label text per the business requirement.
Conclusion
The best way to learn is by doing. If you want to improve at something, do it repeatedly until you master it. That's why we're sharing a list of zip codes and the test cases for the Pincode field or test cases for the location field that need to be carried out in each of them.
It might seem simple, but if you don't know where you are or what to do there, how can you know how to get there? Our blog post will help you find possible test cases or scenarios for the PIN code field.