Test Case For Air Conditioner (AC) Or Test Scenarios For Air Conditioner: In This article, we will share one of the test scenarios for AC. Also, it will help to think about some of the test cases for AC.
Test Scenarios For Air Conditioners [ AC ]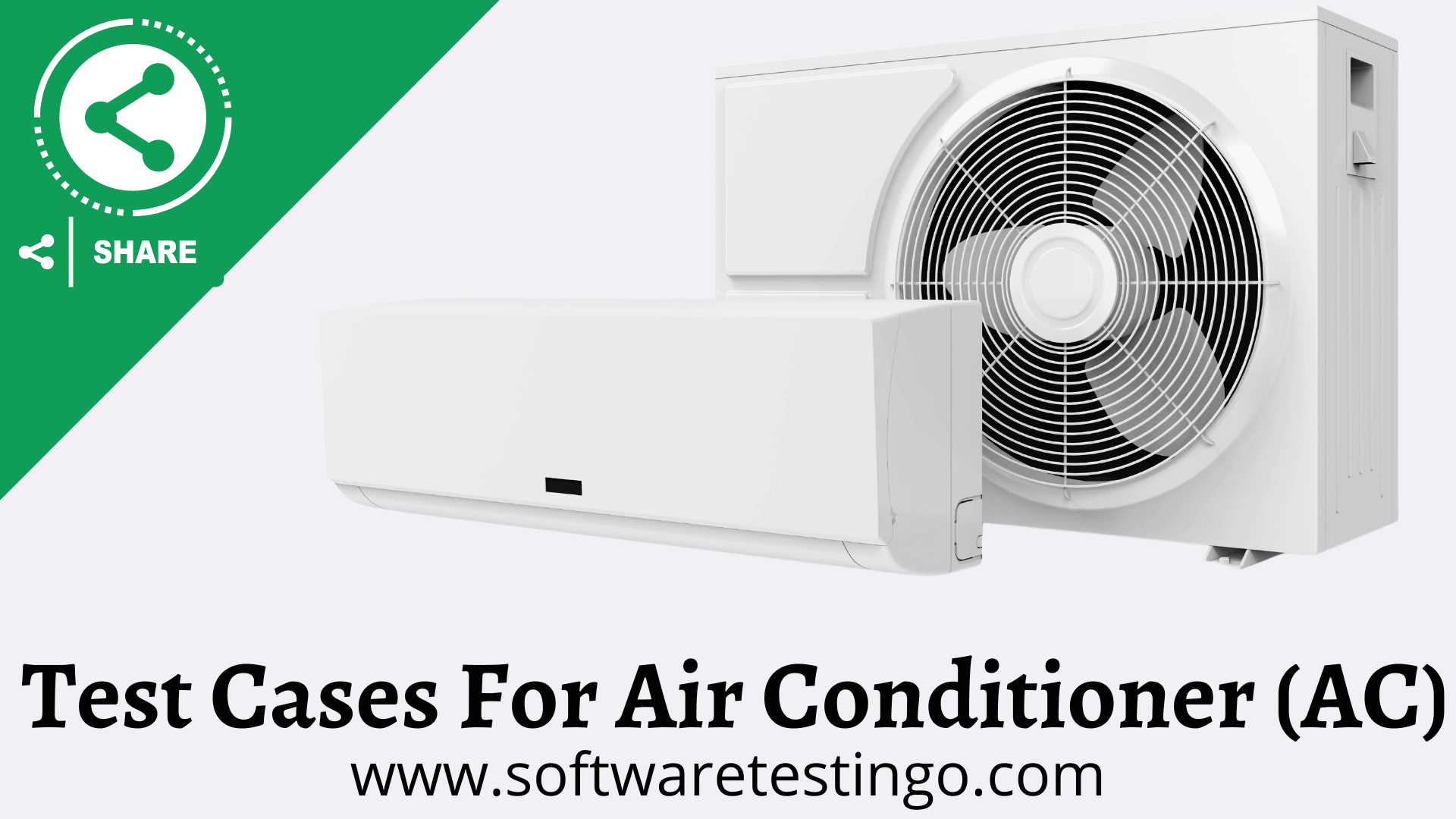 Check the time the AC takes from the plug-in and press the button.
Check the time taken by an AC to start cooling.
Check if there is any Water Leakage When AC gets Started.
Check whether a user can turn off or on the AC by using the remove or switch in the AC body.
Check if the Red LED light displays when the AC is in the state.
Check whether the red light is blinking or not when using the plugin.
Check whether the various functions of the AC are working or not.
Check whether the remote function is working properly by pressing the buttons.
Check the AC cooling by Setting min and max. Temperature.
Check whether AC cooling is aired in every direction by moving the grill up, down, right & left.
Check when the AC cooling is off. Only the sample AC fan is on.
Check how much time you can continuously use the AC.
Check the time taken by the AC for Cooling according to the temperature.