Test Cases For Pencil: In this post of softwaretestingo, we are planning to discuss one of the very commonly asked Test scenarios in the interviews which are about test cases for Pencil.
When you go for a testing interview, then the common thing is writing test cases and you may be asked for writing a test scenario with a Pencil. So we are trying to share some of the test scenarios and I hope these all help you to write for the Pencil test case.
| | |
| --- | --- |
| Post On: | Test Cases For Pencils |
| Post Type: | Test Case |
| Published On: | www.softwaretestingo.com |
| Applicable For: | Freshers & Experience |
One suggestion, Before starting, explain or write test scenarios for Pencil Test Case make sure you have got all of the requirements. If Not then try to ask all kinds of questions that are running on your mind. So that you can answer well and will not get stuck after writing a few Pencil Test Cases.
You can consider the below things when you are going to write Pencil Test Case:
Non-Functional Pencil Test Case
Functional Pencil Test Case
Performance and Load Pencil Test Case
Before writing any test scenario for any object think bigger and try to find out as much as possible scenario. Various things like below:
Basic Functionality: It should write
Boundary conditions: The lead should be present inside the wood
Stress conditions: The pencil doesn't break on holding or dropping
Usability: The pencil is easy to hold
Security/safety: Is pencil paint harmful to health
Similar Test Cases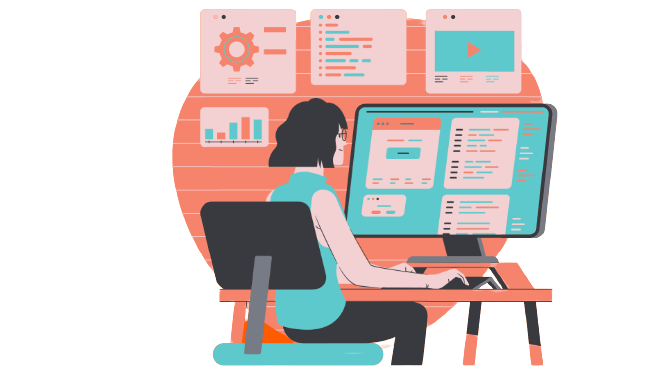 Test Case For Headphones
Test Case For Laptop Bag
Test Case For Pen
Test Case For Pendrive
Test Case For Speedometer
Test Case For Stapler
Test Scenarios For Pencil
Check the Type of the pencil.
Check the brand name of the pencil.
Check the Height of the Pencil.
Check the Strongness of the Pencil.
Check the material of the pencil.
Check the point type of the pencil.
Check the darkness After writing something with a pencil.
Check the comfort while you write or grip.
Check the thickness of the LED.
Check Are you able to write on paper, walls, and a few other places?
Check with a pencil how many meters you can write.
Check how often the LED is broken or melting while you write on different surfaces.
Check the color of the pencil.
Check the darkness of the pencil.
Check after writing whether the text is readable or not.
Check whether the written text is erasable by a normal eraser or not.
Check if the shape of the pencil is as per the specification or not.
Check whether a normal sharpener is able to sharpen the pencil or not.
Check if are you able to write after you remove the pencil from a liquid.
Check how many meters you can able to write by using a pencil.
Negative Test Cases For Pencil
Check whether it is waterproof or not.
Check if the pencil is broken on holding or not.
Check pencil should not be a break on dropping.
Check whether pencil material is harmful to health or not
Final Words:
If you still think that we have missed some scenarios of the Pencil Test Case then you can update us by putting that in the comment section. We have added a few formats of the Manual test excel sheet here.
If you want to share any test cases then you are most welcome to Grow this platform and for that, you can use this email id: softwaretestingo.com@gmail.com.
How would you test a pencil?
Ans: Pause for 5 seconds. This is good. I like the candidates who take some time to think and organize their thoughts. Well, I will sharpen it and write on a piece of paper.
Interesting. A minute ago, the candidate indicated that he would talk to the developer when testing an undocumented feature. And here, I find a total lack of application of the said process. I also find that an assumption is being made – the pencil can be sharpened. What if this is a mechanical pencil that needs no sharpening? Since I didn't provide any requirements, I expected the requirements to be hashed out before any test scenario would be listed. The proverbial cart is definitely before the proverbial horse here.
Note that before asking the question, I clearly stated that the requirements aren't written down in a document, and I, as a developer, am available to answer any questions and clarify scenarios that would help the candidate test the pencil to his satisfaction.