How to Download Latest Java JDK 64 bit Installer Version & Java Installation For windows 10: Welcome to Another post of Core Java tutorial, in the previous post we have discussed the history of Java. Still, in this post, we are going to know how to download the latest Java JDK 64 bit installer for windows and installation of java on windows 10 operating system.
If you are entirely new to java and you want to learn the Java programming language, then this is the very first step to learn java. Until you have not installed Java on your system and set up it correctly, you can write the java program, but you are not able to run the java program successfully.
So in this post, we are going to learn:
How to get java 64 Bit windows 10
How to do java set up for Windows 10
How to Install Java In Windows 10 | Java Installation
For install Java on your Windows 10 machine, you have to follow the below steps
How to Java Download  For Windows 10
The First thing is you have to download the Java version so for that you have to visit the Oracle website for download the Java JDK. For download go to the given link and after that, accept the license agreement and after that click on the download link and save the file.
Note: If you are trying to install earlier Java version then you have to know the installed windows version, that is the installed windows is a 32 bit or 64-bit operating system. Because for the earlier version different java versions are available for 32 and 64 bit as well. If your windows are 32 bit, then download Windows X86 Exe file and if your windows are 64 bit then download Windows x64 exe file.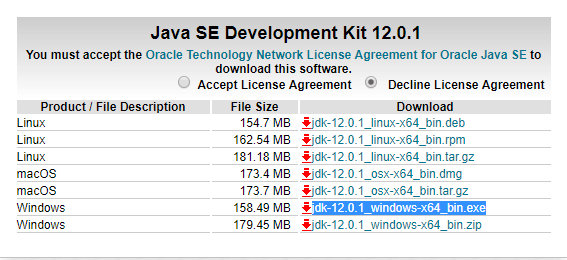 Java Installation For Windows Step By Step
After download, the exe file double clicks on that. When you double click, you will get a popup like below, and after that, you have to follow the steps for successfully install java on your windows machine.
Double click on on the download JDK version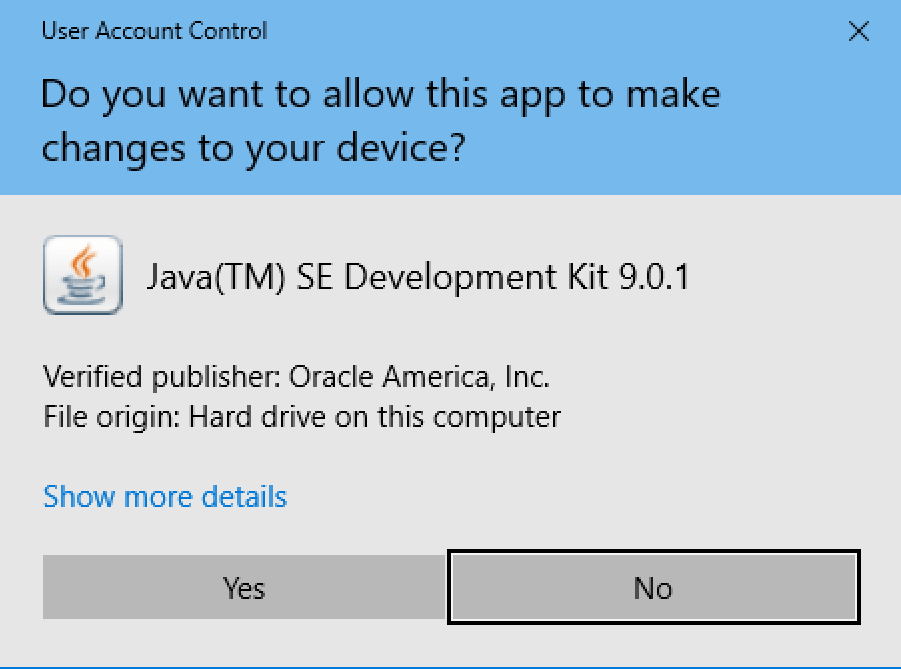 Click Next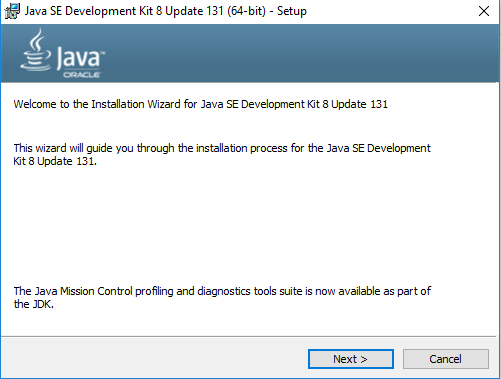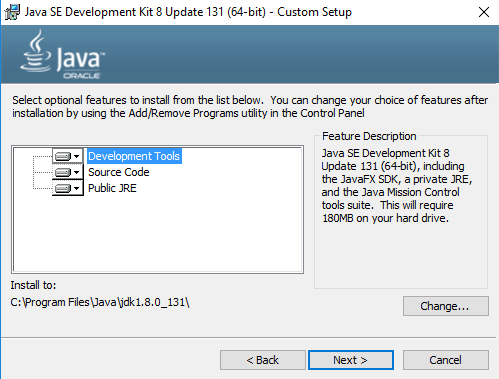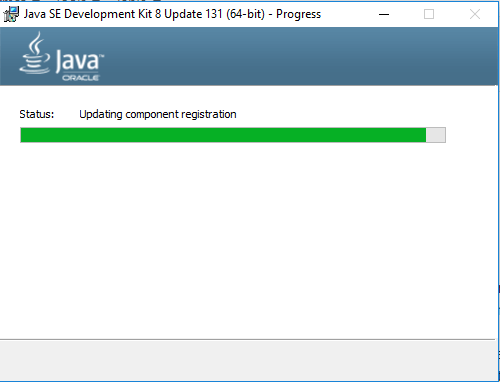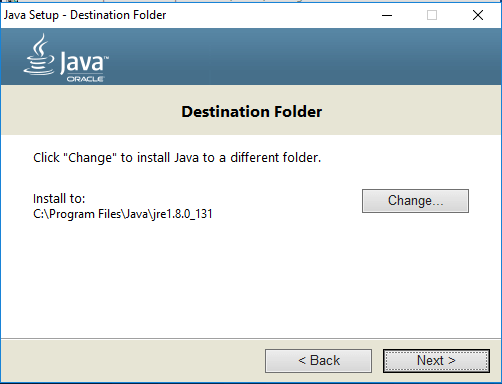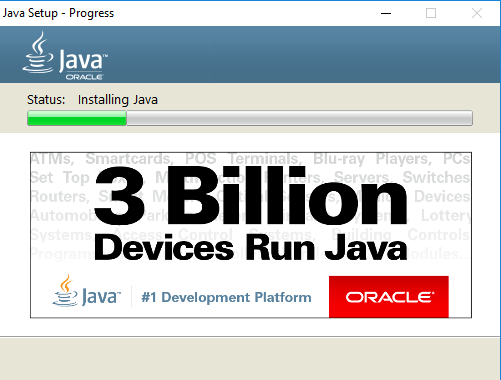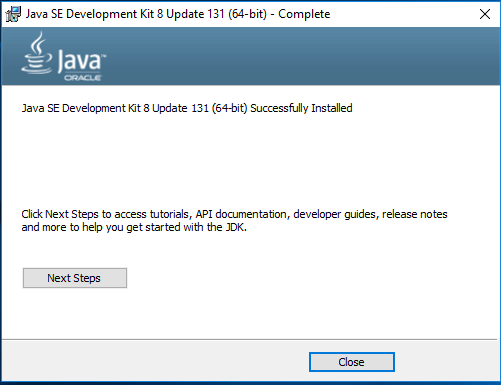 After Following the above steps, you can able to install the latest Java JDK 64 bit Verison in your Windows 10 Machine. After install, we need to verify that Java is installed correctly or not in our machine. To confirm the successful installation of windows, you need to follow the below process.
How to Check Java Installation Version
After completing the Java Installation process, we need to verify that the java installed adequately or not by running this command in command prompt. So for that open the command prompt (By Pressing Windows + R) of your machine and run this command java -version, then if java is installed correctly you get the response something like below.

Note: maybe you may get some error because before running the command you need to add two environment variables to get it working. So if in your machine that is not set, then you need to set up those environment variables. For setup Go to System Properties by Right Click on My Computer and select Properties > Advanced > Environment Variables.
In the pop-up window go to the system variable section and click on the new button to add another new environmental variable name that as JAVA_HOME and add your java JDK location in the value filed like C:\Program Files\Java\jdk1.8.0_131.
After adding the value, you need to edit the path variable which is already existing in the system variable box. so select the path variable and click on edit button and add the Java Bin folder location in last of the path variable starting with a colon (;C:\Program Files\Java\jdk1.8.0_131\bin)
In Windows 10 and Java 9, we don't need to do these manually. Java installer takes care of that, and you can check environment variable Path value, as shown in the below image. Note that we don't need to set the JAVA_HOME variable.
Now save and close all the popup. Now the setup part is done and again open the command prompt and run this command java – version.
If you are facing any problem, then you can read the article where we shared already regarding how to set the JAVA_HOME variable in Windows 10.
Download And Install Editor
This is not mandatory like java installation because you can write the java program and run without the editor. Still, its more accessible and you can increase productivity by using any editor. For that, you can install any of these popular editors like Eclipse, IntelliJ Idea or NetBeans IDE.
After following all these steps if you still facing any issue then let me know that in the comment section and we will be happy to help you for setup Java on your machine.