Test Cases For Electric Bulb: We have listed some important test scenarios for the Electric Bulb that will help you in your next software testing interview. Studying test scenarios for bulbs is a great place to start if you're looking to ace your next software testing interview!
| | |
| --- | --- |
| Post On: | Test Case For Electric Bulb |
| Post Type: | Test Case Template |
| Published On: | www.softwaretestingo.com |
| Applicable For: | Freshers & Experience |
| Check Also: | Testing Group Link |
Test cases for Electric Bulb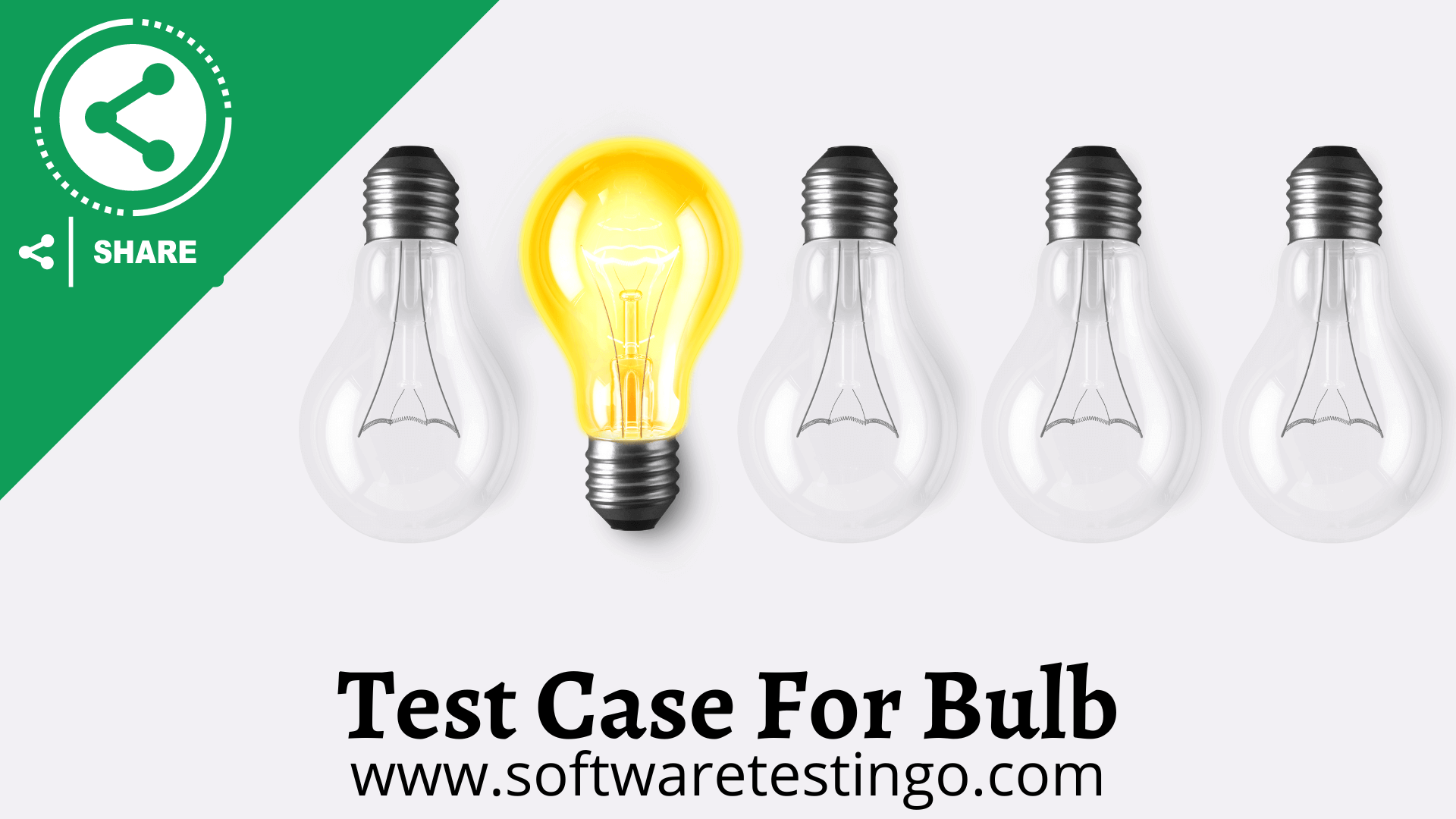 Check whether the bulb is made of only glass particles
Check if the holder and sachet should be present to test the bulb.
Check if the electrical connection should be there for that holder.
Check whether electricity is passing through that wire or not.
Check whether the bulb is fitted to the bulb's attacher or not.
Check the color appearance of the bulb.
Check whether the bulb glows when there is a power supply or not.
Check the color of light that it makes (illuminates)
Check how much time it takes to blow.
Check whether the light vision is very high or low.
Check the maximum life span of the electric bulb.
Check if the switch is on and switch it off suddenly. What will happen?
Check the power consumption
Check the initial voltage it takes to blow
Check if the voltage varies suddenly and what will happen (increase or decrease)
Check what will happen when switching on a bulb with less voltage
Check max heat dissipation when a bulb is on
Check if the bulb has the ISI certification.
Negative Test Case For Bulb
Verify that the bulb resistance when continuously repeating the action of switching ON and OFF
Verify that the bulb condition when passing high voltage of the power
I hope you find these test cases useful. If you have other test case examples, sample test cases template, and suggestions, then feel free to suggest them in the comments.
Or, if you are interested in contributing something to the testing community, you can reach us at softwaretestingo.com@gmail.com.