Demandbase Interview Questions: The most important part of preparing for an interview is practice. Knowing what job interview questions you might be asked is essential – that way, you can craft your answers well in advance, and feel confident in your responses when the pressure is on.
Wouldn't it be great if you knew exactly what interview questions are asked for the Test Engineer, QA for Manual & Automation Positions, We can't read minds, unfortunately, but we'll give you the next best thing: a list of previously asked Demandbase interview questions and answers.
| | |
| --- | --- |
| Post On: | Demandbase Interview Questions |
| Post Type: | Interview Questions |
| Published On: | www.softwaretestingo.com |
| Applicable For: | Freshers & Experience |
| Get Updates: | Software Testingo Telegram Group |
We have tried to share some of the manual testing interview questions, selenium interview questions & testing interview questions also, but we are recommending spending some quality time to get comfortable with what might be asked when you go for the Demandbase interview.
Still, we need you are love and support to make this platform more helpful to our fellow testers. So it would be great if you will share your recent interview questions and experience with us. You Can share those details by connecting us at softwaretestingo.com@gmail.com.
More Interview Questions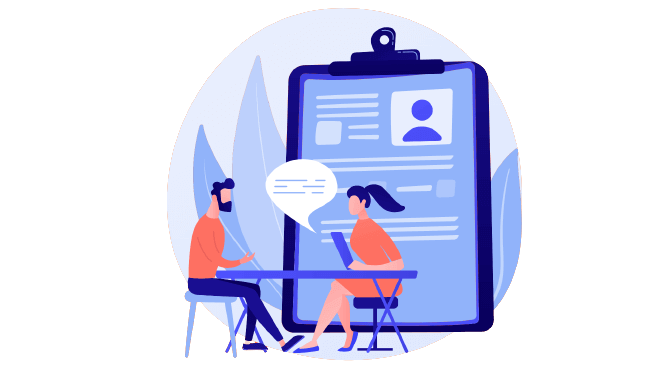 Demandbase Interview Questions
Company Name: Demandbase
Company Location: Chennai, India
Updated on: 03.07.2021
I have 2 excel files one excel file for QA and another for prod
I need to pass the workbook name dynamically during executing
wat ever workbook name I gave it should read and write that workbook name
because the code is the same for QA and prod
instead of creating a new project for prod, I will just pass the workbook name dynamically.
About Demandbase
Demandbase is the Smarter GTM company for B2B brands. We help marketing and sales teams overcome the disruptive data and technology fragmentation that inhibits insight and forces them to spam their prospects.
We do this by injecting Account Intelligence into every step of the buyer journey, wherever you interact with customers, and by helping you orchestrate every action across systems and channels through advertising, account-based experience, and sales motions. The result? You spot opportunities earlier, engage with them more intelligently, and close deals faster. Any of that sound interesting to you?
Our solutions unite sales and marketing teams around rich, reliable Account Intelligence, activated wherever you interact with customers: in advertising, account-based experience (ABX), sales, and your systems. Spot opportunities earlier, engage more intelligently, and close deals faster.
We love the art, science, and technology that drives better B2B sales and marketing. Because we're growing so fast, we're creating enormous opportunities for people like you to grow, learn, and build great careers. We're fun, philanthropic, remote-friendly, and on a mission to make sales and marketing way more data-driven and way less spammy.