Test Cases For QR Code Or QR Code Test Cases: If you're like most people, you've probably seen a QR Code in your day-to-day life within the last few months. QR Codes are very popular and have been around since 1994. As this is related to the wealth of users, you need to test QR codes carefully so that case, so this Test Case For QR codes, QR code scanner test cases & How to Test Your QR Code will help you a lot.
QR codes are two-dimensional barcodes that only store information that can be recognized and interpreted through electronic signals. QR codes usually appear in square patterns with dark dots on a white background.
| | |
| --- | --- |
| Post On: | Test Case For QR Code |
| Post Type: | Test Case Template |
| Published On: | www.softwaretestingo.com |
| Applicable For: | Freshers & Experience |
| Join Here: | Software Testingo Telegram Group |
You'll need to install a QR code reader on your device to test mobile QR codes. For example, the QR Droid app is available in the Android Market (Google Play) and adds QR Code support to Android phones.
How to Scan QR Codes?
There's no need to worry if you're unfamiliar with QR codes – they're straightforward. Most smartphones can scan QR codes, which we will show you how to do.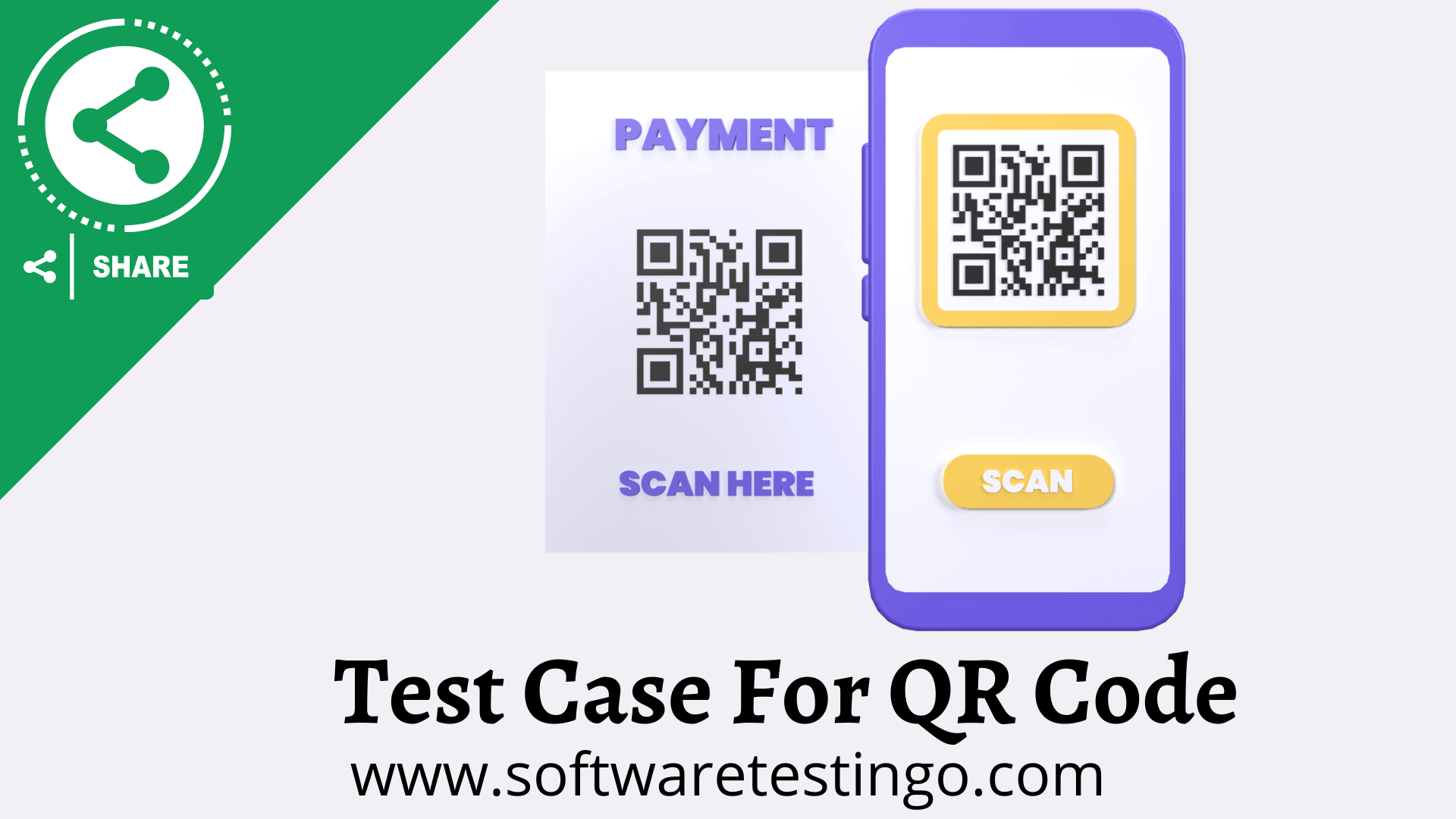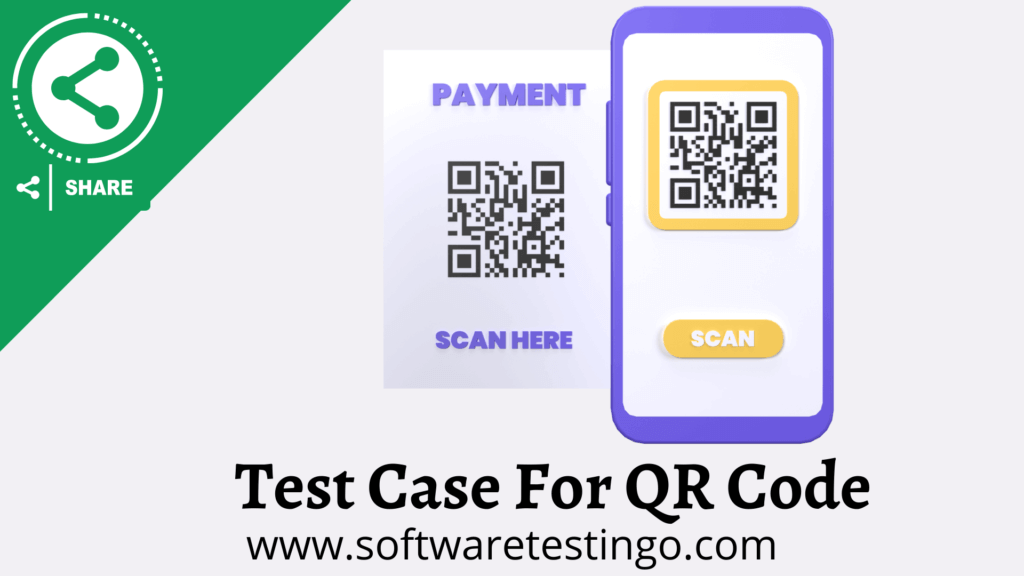 Open the camera app.
Select the rear-facing camera in Photo or Camera mode.
Center the QR code you want to scan on the screen and hold your phone steady for a couple of seconds.
Tap the notification that pops up to open the link. (You will need to be connected to the internet to do this.)
Test Cases For QR Code
Check that the QR code is easy to scan and that you follow the QR code design guidelines.
Check how long it takes to load the information.
Check if the information on your screen matches your expectations after scanning the QR Code.
Check that when you scan the QR code with a different device, it works properly.
Check if the information displayed on the QR code matches what is shown on your device's screen when you scan it.
Check you know the desired distance to scan a QR Code before starting. This will help ensure that the code is scanned successfully.
Make sure to check the minimum distance required to scan the QR code.
Make sure you scan the QR code at the maximum distance to get the best results!
Check the QR code under different lighting conditions. (In low light, medium light, bright light, and very bright light.)
Ensure your QR code scanner works properly when you have internet access.
Check if the QR code scanner works when you're not connected to the internet.
Check on a Slow internet connection; you can scan the QR Code.
Make sure your QR scanner can read damaged codes.
When the user scans an inactive QR Code, nothing happens.
Make sure to scan the QR code after making any manual changes.
Make sure to scan the QR code with your mobile device or laptop for the best results. You can also use a plastic or paper QR code if you'd like.
Make sure that your scanner can read both black-and-white and color QR codes.
Make sure the information being loaded is correct when the background of your QR code is white or a different color.
Ensure your QR code is laminated and the information it contains is visible.
Ensure the information you want to load into your tattoo is correct before getting it inked!
If you scan a QR code that appears to be a duplicate, your device will notify you.
Ensure that the information is loading correctly when you scan the QR code (both vertically and horizontally).
Make sure the QR code is working correctly by checking the screenshot.
We hope these test cases for QR codes will give an idea about the possible test scenarios. If you found any QR Code Test Cases, you can think of those, then let us know in the comment section.