Tokio Marine interview Questions: Practice is the most important part of preparing for an interview. Knowing what job interview questions you might be asked is essential – that way, you can craft your answers well in advance and feel confident in your responses when the pressure is on.
Wouldn't it be great if you knew exactly what interview questions are asked for the Test Engineer and QA for Manual & Automation Positions? Unfortunately, we can't read minds, but we'll give you the next best thing: a list of previously asked Tokio Marine interview questions and answers.
| | |
| --- | --- |
| Post On: | Tokio Marine Interview Questions |
| Post Type: | Interview Questions |
| Published On: | www.softwaretestingo.com |
| Applicable For: | Freshers & Experience |
| Get Updates: | Software Testingo Telegram Group |
We have tried to share some of the manual testing interview questions, selenium interview questions & testing interview questions also, but we are recommending spending some quality time to get comfortable with what might be asked when you go for the Tokio Marine interview.
Still, we need your love and support to make this platform more helpful to our fellow testers. So it would be great if you share your recent interview questions and experience with us. You Can share those details by connecting with us at softwaretestingo.com@gmail.com.
More Interview Questions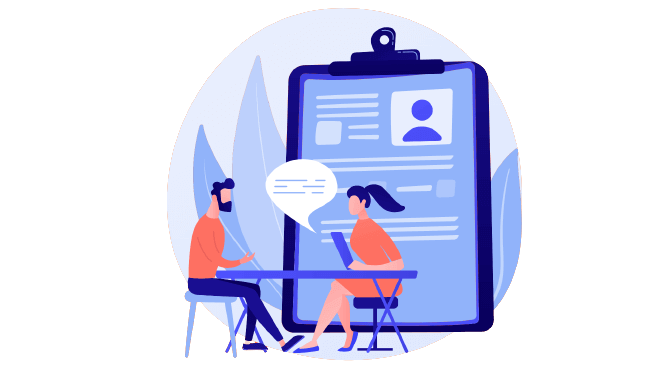 Tokio Marine Interview Questions 2021
Company Name: Tokio Marine
Company Location: Noida, India
Updated on: 16.09.2021
First Round
Rate yourself out of 10 in selenium and java
Give two array strings; if a string element is present in both, then return true else, false.
Given any string, convert the first letter to upper case and the other to lower case.
<table>
<tbody>
<tr>
<td>
<td>
<table>
< tbody>
<tr>
<td I'd='name'>
Write the XPath for td… Of the second table.
Write the XPath of the second TD of the first table… But need to traverse from the second table TD
Difference between overriding and overloading
Write the order of TestNG annotation
What is a different type of wait
How to execute test case in parallel
Action class and dropdown. How to do it?
2nd Round
int ar[]={1, 2,3,,4,5,6,7}
Write the pair who have the sum equal to 7
Need to sort array in descending order. But need. to rotate it clockwise.
Why do we use static?
Same table question?
Type of wait and where to use?
What is innovation count?
How does use provide multiple data?
How to import data from excel of a particular cell?
About the previous project