Learn TestRail - Test Management Software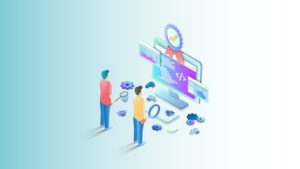 Learn TestRail - Test Management Software, Learn TestRail - Test Case Management & Test Management Software Tool
Course Provider: Person
Course Provider Name: Manish Verma
Course Provider URL: https://www.udemy.com/user/manish68/
What you'll learn: Software Testing Learn TestRail Test Management Software
Test Case Documentation in TestRail Tool
Test Planning in TestRail Tool
Test Execution in TestRail Tool
Test Management in TestRail Tool
Basic Administration in TestRail
Requirements
Anyone can take this course
Software Testing Learn TestRail – Test Management Software Description
This course is a quick introduction about TestRail  – Test Case Management & Test Management Software Tool. TeatRail is used widely nowadays globally and helps you manage and track your software testing efforts and organize your QA department.
It is straightforward to create test cases, manage runs, and produce reports in TestRail. By the end of this course, you will know a lot about TestRail and how to use it effectively in your projects.
Who this course is for:
Test Engineers
Quality Analysts
Test Analysts
Technical Test Analysts
Software Engineer
Test Leads
Test Managers
Test Manager, Trainer, Blogger – www.rcvacademy.com
Manish is a seasoned testing professional with 14+ years of experience in software testing and test automation. He has worked with top organizations of the world, including IBM, Target, Toll, AccessHQ, Capgemini. Currently, he is based in Melbourne and provides test consulting to Australian clients.
His Certifications and Expertise:
ISTQB Certified Foundation Level Test engineer
ISTQB Certified Advanced Level Test Analyst
ISTQB Certified Advanced Level Test Manager
Certified Software Quality Analyst(CSQA)
Professional Scrum Master (PSM 1)
SAFe Practitioner
ICAgile Agile Team Facilitation
He has extensive experience with numerous test automation and test management tools like RFT, QTP, Selenium Webdriver, Page Object Modelling framework, Cucumber BDD, JIRA, Rational Team  Concert, HP ALM and Rational Quality Manager, etc.
He is passionate about blogging and imparting technical training. He has delivered numerous online/classroom training on Selenium Automation and Software Testing across the globe. To date, he has trained more than 28,000 students on software testing and test automation.
Manish is the founder of education websites "RCV Academy" and "Software Testing Mentor."