Rightpoint Interview Questions: The most important part of preparing for an interview is practice. Knowing what job interview questions you might be asked is essential – that way, you can craft your answers well in advance, and feel confident in your responses when the pressure is on.
Wouldn't it be great if you knew exactly what interview questions are asked for the Test Engineer, QA for Manual & Automation Positions, We can't read minds, unfortunately, but we'll give you the next best thing: a list of previously asked Rightpoint interview questions and answers.
| | |
| --- | --- |
| Post On: | Rightpoint Interview Questions |
| Post Type: | Interview Questions |
| Published On: | www.softwaretestingo.com |
| Applicable For: | Freshers & Experience |
| Get Updates: | SoftwareTestingo Telegram Group |
We have tried to share some of the manual testing interview questions, selenium interview questions & testing interview questions also, but we are recommending spending some quality time to get comfortable with what might be asked when you go for the Rightpoint interview.
Still, we need you are love and support to make this platform more helpful to our fellow testers. So it would be great if you will share your recent interview questions and experience with us. You Can share those details by connecting us at softwaretestingo.com@gmail.com.
More Interview Questions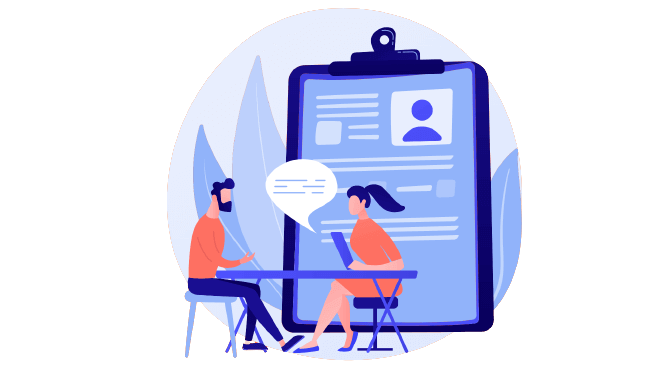 Rightpoint Interview Questions
Company Name: Rightpoint
Position: Automation Engineer
Company Location: Hyderabad
Experience: 4.9 Yrs
Shared By: Aditi Kumari
No Of Rounds: 3
Updated on: 05.10.2022
Experience
There were 3 rounds
Questions
The first consisted of basic questions like Tell me about yourself, what framework I have worked on, high-level questions on selenium, and cucumber.
The Second round consisted of how I think in some scenarios which they gave and bit deep questions on window handling, extent reports, POM
The third was the HR round asked behavioral questions and salary discussions
Tips: Being confident in what we know and what we speak and Communication skills play a very important role and also as a QA our logical thinking is checked upon.
About Rightpoint
Rightpoint, a Genpact company (NYSE: G) is a global experience leader. Over 700 employees across 12 offices work with clients end-to-end, from defining and enabling vision, to ensuring ongoing market relevance. Our diverse teams lead with empathy, data and creativity—always in service of the experience. From whiteboard to roll-out, we help our clients embed experience across their operations from front to back office to accelerate digital transformation through a human-centric lens. Rightpoint has been recognized among the top customer experience consultancies in The Forrester Wave™: Customer Experience Strategy Consulting Practices, Q4 2020.