PlanSource Interview Questions: The most important part of preparing for an interview is practice. Knowing what job interview questions you might be asked is essential – that way, you can craft your answers well in advance, and feel confident in your responses when the pressure is on.
Wouldn't it be great if you knew exactly what interview questions are asked for the Test Engineer, QA for Manual & Automation Positions, We can't read minds, unfortunately, but we'll give you the next best thing: a list of previously asked PlanSource interview questions and answers.
| | |
| --- | --- |
| Post On: | PlanSource Interview Questions |
| Post Type: | Interview Questions |
| Published On: | www.softwaretestingo.com |
| Applicable For: | Freshers & Experience |
| Get Updates: | Software Testingo Telegram Group |
We have tried to share some of the manual testing interview questions, selenium interview questions & testing interview questions also, but we are recommending spending some quality time to get comfortable with what might be asked when you go for the PlanSource interview.
Still, we need you are love and support to make this platform more helpful to our fellow testers. So it would be great if you will share your recent interview questions and experience with us. You Can share those details by connecting us at softwaretestingo.com@gmail.com.
More Interview Questions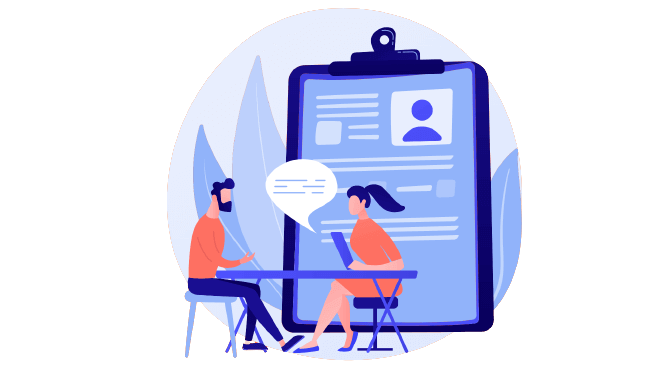 PlanSource Interview Questions
Company Name: PlanSource
Company Location: Bangalore, India
Updated on: 13.07.2021
Tell me about Yourself
Defect tracking tool
Configuration tool used in your project
Test management tool
Project management
Test planning, test strategy
Page object model in your framework
PlanSource Developer Online Interview Questions
Profile: PHP Developer
Written Paper:
It contains 4 questions.
An array and a number are given. Do you have to find the no with the minimum difference with this number?
Email and Mobile Number validation check regex?
mysql query question on self join?
A class and object architecture based on a given scenario?
Technical Questions:
What is the difference between Get and Post?
What is a session in php?
Where does session id is stored in php? How server identifies request has come from which client and many other related questions?
A cookie in php? Size of the cookie, expiry, etc.?
Memcache?
Myisam and InnoDB?
Triggers in mysql?
Overriding and Overloading?
Static class and a static variable?
Singleton pattern and factory pattern?
Can a constructor be declared as private?
Indexing in MySQL?
Thanks, Upkaar Choudhary, for contributing to this article. If you would like to contribute, mail us your interview experience at softwaretestingo.com@gmail..com. We will like to publish it on SoftwareTestingo and help other job seekers.
About PlanSource
PlanSource is a technology company that automates and simplifies every aspect of employee benefit programs, so employees and HR teams can make smarter, more confident benefits decisions. More than 7.5 million consumers receive their benefits through the PlanSource platform, which provides the best experience possible for benefits communications, shopping, enrollment, billing, compliance and ongoing administration. With an end-to-end benefits platform and suite of technology-enabled services, PlanSource helps people maximize the benefits of their benefits, so they can live happier, healthier lives.
PlanSource automates and streamlines every aspect of employee benefits programs, so HR teams can spend less time on ben admin tasks and more time where it really matters. Our powerful platform configurability, strong industry partnerships and relentless commitment to creating wildly successful customers is why more than 3,500 employers and 5 million consumers trust PlanSource for their benefits.
PlanSource is a technology company that automates and simplifies every aspect of employee benefit programs, so employees and HR teams can make smarter, more confident benefits decisions. We believe the easier benefits are to understand, use and manage, the more value people get out of them.
So, we're on a mission to create the best benefits experience possible to do just that. We're a rapidly growing global benefits technology company looking for go-getters who want to make an impact and have fun while doing it. We work together to build innovative benefits software and experiences that help people live happier, healthier lives by maximizing the benefits of their benefits.
In 2019, PlanSource partnered with Vista Equity Partners to continue growth and further innovation for our customers and employees. Learn more about the partnership.