LifeWorks NW interview Questions: Practice is crucial in preparing for an interview. Knowing what job interview questions you might be asked is essential – that way, you can craft your answers well in advance and feel confident in your responses when the pressure is on.
Wouldn't it be great if you knew precisely what interview questions are asked for the Test Engineer QA for Manual & Automation Positions We can't read minds, unfortunately, but we'll give you the next best thing: a list of previously asked LifeWorks NW interview questions and answers.
| | |
| --- | --- |
| Post On: | LifeWorks NW Interview Questions |
| Post Type: | Interview Questions |
| Published On: | www.softwaretestingo.com |
| Applicable For: | Freshers & Experience |
| Get Updates: | Software Testingo Telegram Group |
We have tried to share some of the manual testing interview questions, selenium interview questions & testing interview questions also, but we are recommending spending some quality time to get comfortable with what might be asked when you go for the LifeWorks NW interview.
Still, we need your love and support to make this platform more helpful to our fellow testers. So it would be great if you share your recent interview questions and experience with us. You Can share those details by connecting with us at softwaretestingo.com@gmail.com.
More Interview Questions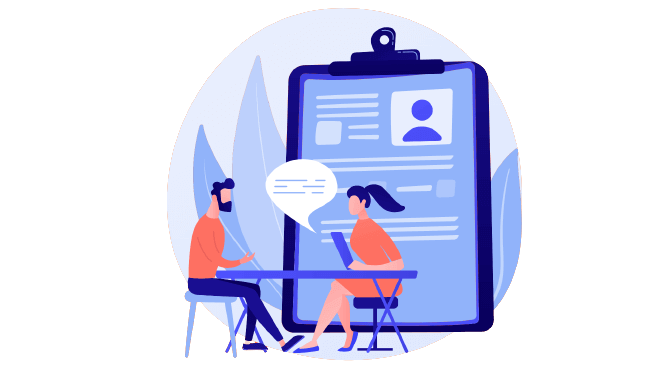 LifeWorks NW Interview Questions
The login page is given with a time limit of 2-6 Seconds the page takes to load. They asked me to write code to test this page.
Test cases for ATMs machine with 10k transactions per day. Write the test case for the below test scenario: 3 is d max transaction limit, 4k max transaction amount.
Explain the testing life cycle.
They gave me one xml file and asked me to write a program to test whether all opened tags are closed and say it is proper xml.
Write the logic of the palindrome number.
What is a queue, stack, linked list, circular linked list, queue
The life cycle of a thread.
The function of a garbage collector. How to stop the garbage collector not to clear the memory?
LifeWorks NW Java Interview Questions
1st round is a written test:
ArrayList vs. vector
Hashtable vs. HashMap
Vector vs. ArrayList (similarities and diff.)
What is dependency injection
How many ways can you perform dependency injection
BeanFctory Vs. ApplicationContext
How to enable Transaction Management in spring and the advantages of Tx. Mgmt.
What is the use of @RequestMapping,@QueryParam,@PathParam
Some Design Patterns Used by Spring Framework
If you pass a collection in a method argument, how can you ensure that the collection will not be modified?
And some other questions from spring
One program from the collection.
Some other Questions.
2nd round is Technical
Discussed project.
Executor service. Write a sample code for the executor service And explain the program given in the written test.
Use-case diagram, sequence diagram
How to debug a UI page
How to debug Controllers, service classes
How is the mapping happening from UI to Controller
3rd round is Tech + Mgr
Tell me something about yourself
Again project discussion.
Put vs. post
Post vs. get
Listener in DB
HTTP vs. HTTPS
REST security
What is your team size
What challenging situation you faced in your last project
How many testers are there on your team
SQL joins
Primary key and foreign key
How batches are executing
About LifeWorks
LifeWorks is a world leader in digital and in-person solutions that support the total well-being of individuals. We deliver a personalized continuum of care that helps our clients improve the lives of their people and, by doing so, improve their businesses.
Throughout our history, LifeWorks (formerly Morneau Shepell) has supported employees' health, productivity, and financial security. We provide well-being, administrative, health and productivity, and retirement solutions.
Over 24,000 client organizations trust us in more than 160 countries, including Canada, the United States, the United Kingdom, and Australia.
Learn more at www.lifeworks.com.
Solutions Mieux-être LifeWorks est un chef de file mondial en solutions virtuelles et présentielles qui favorisent le mieux-être global des gens. Nous offrons un continuum de soins personnalisé pour aider nos clients à veiller au mieux-être de leurs employés et, ainsi, à contribuer au succès de leur entreprise.
Depuis le début de son existence, Solutions Mieux-être LifeWorks (auparavant Morneau Shepell) favorise la santé, la productivité et la sécurité financière des employés. Nous offrons des solutions de mieux-être, des solutions administratives, des solutions en santé et productivité et des solutions en matière de retraite.
Nous sommes un partenaire de confiance pour plus de 24 000 organisations clientes dans plus de 160 pays, dont le Canada, les États-Unis, le Royaume-Uni et l'Australie.