Jenkins Introduction for Developer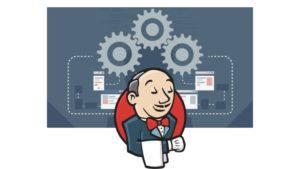 Jenkins Introduction for Developer End to End Integration : Selenium - Maven - Git - Jenkins
Course Provider: Person
Course Provider Name: Tan Pham
Course Provider URL: https://www.udemy.com/user/phamvantan/
What you'll learn: Jenkins Introduction for Developer
Install Jenkins on Windows, Ubuntu, Mac
Apply Jenkins to do Continuous Integration
Jenkins Introduction for Developer Requirements
This course is an introduction to Jenkins from the beginner. So you do not need to have any knowledge about Jenkins before.
Jenkins Introduction for Developer Description
Content and Overview
100% hand-on, practical with real-life use case
Step by step style, explain and make everything clear
Cover Continuous Integration with Jenkins
Cover Continuous Delivery with Jenkins
Cover Installation Jenkins on Windows as a service
Cover Installation Jenkins on Mac as a service
Cover installation Jenkins on Ubuntu as a service
Working with Git to clone source code
Using with Maven to build Java project
Working with Tomcat server to deploy Java web application
After complete this course
Now a day, DevOps and Continuous Integration engineer are very hot career. The average salary for DevOps engineer at silicon valley is more than 120000$ a year. After completing the course, You will become familiar with Jenkins and make it become an essential tool for your CI/CD or DevOps implementation.
Who this course is for:
People want to do and learn about Continuous Integration, Continuous Delivery.
People want to do and learn about DevOps.
People want to apply Jenkins to automate their development process.
As Andrew Ng, "AI is the new electricity" very shortly, AI will play a vital role in our world.
So, That is the reason why I do and teach deep learning. My principles of teaching :
Start from simple
Move on step by step
Explain the concept idea in a simple, straightforward way with visualization
Practice with code
Build and apply to real-life projects