iPhone App Development in 2 Hours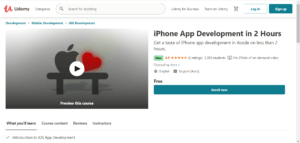 iPhone App Development in 2 Hours Get a taste of iPhone app development in Xcode on less than 2 hours.
Course Provider: Person
Course Provider Name: Amir J
Course Provider URL: https://www.udemy.com/user/amirjahan/
iPhone App Development in 2 Hours: Get a taste of iPhone app development in Xcode in less than 2 hours.
What you'll learn In iPhone App Development in 2 Hours
Introduction to iOS App Development
Introduction to the use of Xcode as an IDE
Introductory level training on Swift
Requirements For iPhone App Development
Basics understanding of the use of computers

You MUST have a Mac computer
Description
This short course is an introduction to developing iPhone and iPad apps using Xcode. Throughout the course, I will use Swift to get you started with some of the basics of developing iOS apps, such as interface builder, accessing the device's camera, adding maps, or basic animation. This course should give you enough confidence to begin working on your iPhone apps and learn through longer courses. The course content is as follows: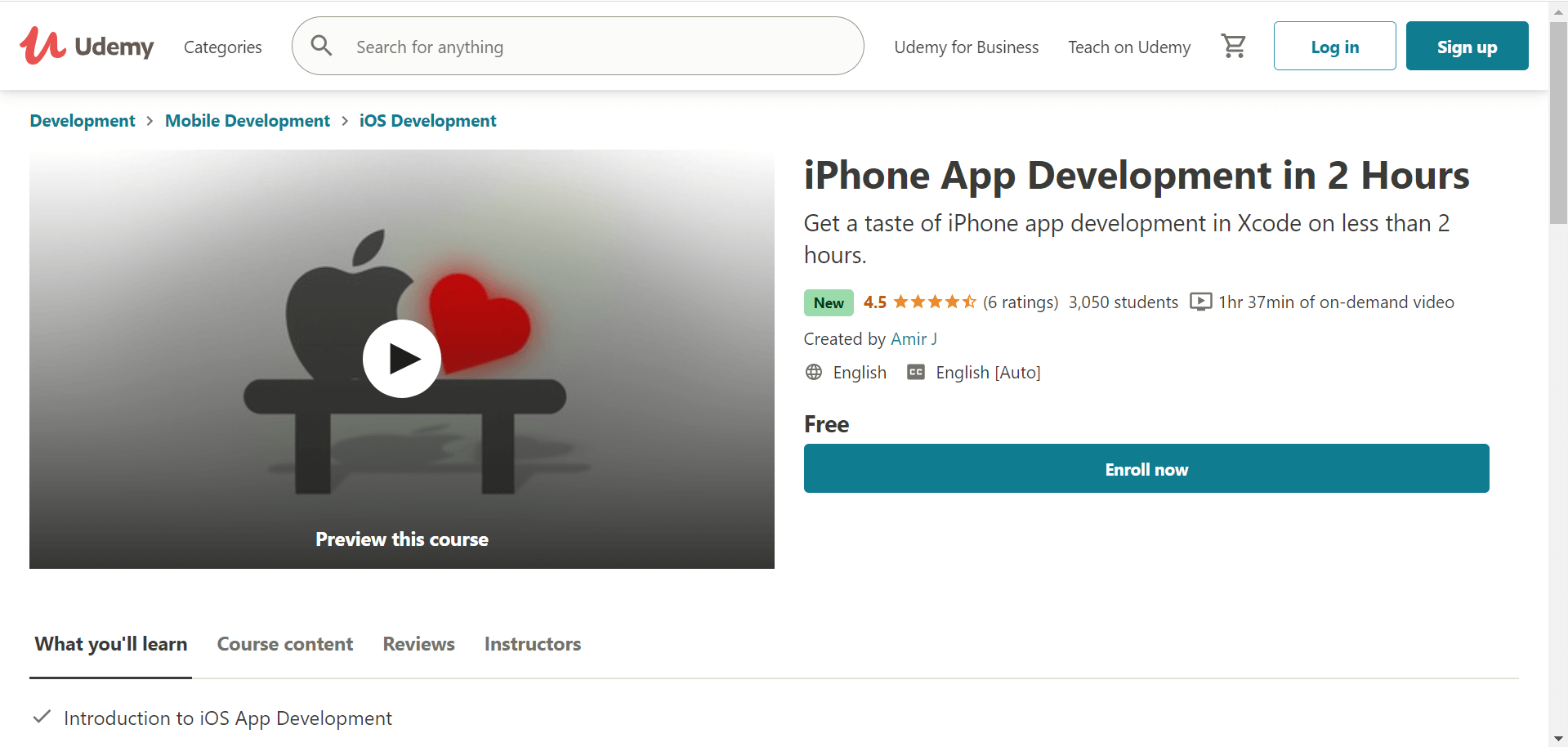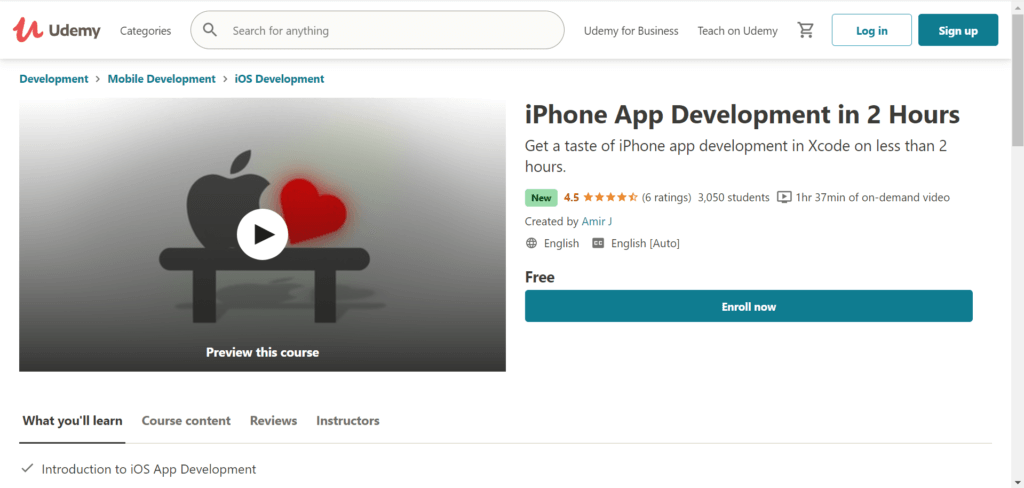 Introduction
Xcode
iOS Simulator
Interface Builder
Accessing UI Outlets
Buttons
Image Views
break
Classes and Objects
Touches Moved
Animation Blocks
Maps
Web View
Final thoughts
Who this course is for:
Beginner mobile app developers
Beginner iPhone app developer
Entrepreneurs planning to develop their own apps
Hi! My name is Amir, and I am glad you are reading this.
I am passionate about interactive development, mobile interfaces, and digital imagery. I have a background in 3d graphics and programming and in recent years, I have focused my efforts on the development of mobile devices.
Most of my time goes into C#, Swift, or Kotlin in Visual Studio, XCode, Unity, and Android Studio.
Thank you for reading through. I add new content every month or so. Please come back and find out if any of my courses can help you.