Introduction on Jira and Confluence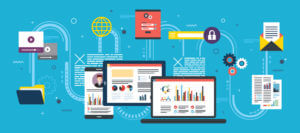 Introduction on Jira and Confluence Concepts on Jira as Test Management Tool and Confluence
Course Provider: Person
Course Provider Name: Manu Mitra
Course Provider URL: https://www.udemy.com/course/hp-application-life-cycle-management/#instructor-1
What you'll learn: Introduction on Jira and Confluence
Description
This course is for the usage of Jira as a Test Management Tool. J.I.R.A. lets us prioritize, assign, track, report, and audit our 'issues,' from software development, hardware defects and assigning to the respective owner, to improvement and change requests and creating reports et.,
I will be giving you access to the tool for practices so that if I missed something or something has been updated, you can have hands-on practice.
Below are the topics covered
Lecture – 1 Introduction on Jira
Lecture – 2 Creation of User Stories/Requirements
Lecture – 3 Creation of Test Cases
Lecture – 4 Creation of Bugs
Lecture – 5 Creation of Reports
Lecture – 6 Introduction on Confluence
Who this course is for:
All audience
Beginner for Jira and Confluence
Executive – I.T. Operations
Manu was born in the year 1986. He completed his diploma in Electronics and Instrumentation Engineering (D.E.I.E.) in the year 2005 at Krishnadeveraya Government Polytechnic. He did his Bachelor of Technology (B.Tech) in Electronics and Communication Engineering in the year 2008. He completed a Masters in Electrical Engineering in the year 2009 at the University of Bridgeport, Bridgeport, CT U.S.
He worked for five years in Information Technology (I.T.) as a Systems Analyst in the United States and has one approved patent from the United States Patent and Trademark Office (USPTO) and two filed patents. He published many articles, including research, policies, reviews, mini-reviews, editorial, short communication, and letter to the editor in various journals.
He is an IEEE Member (Member No: 80399531), member of Golden Key International Honour Society (Member No: 16342916), Member of Epsilon Pi Tau (Member No: 148800), Member of Sigma Alpha Lambda (Member Id: 206804).
His areas of interest include but are not limited to Electrical Engineering, Nanotechnology, Nanomedicine, Robotics, Quantum Physics, Physics, Electromagnetics.