Getting Started With TestProject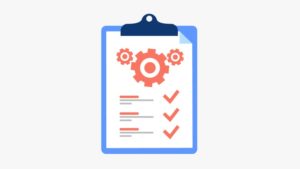 Getting Started With TestProject Learn to use a powerful free test automation tool
Course Provider: Person
Course Provider Name: Dave Westerveld
Course Provider URL: https://www.udemy.com/user/dave-westerveld/
What you'll learn: Getting Started With TestProject
Students in the course will learn how to use the powerful test automation tool TestProject
Requirements
Basic understand of web technology
Description
In this course you will learn how to use the powerful free test automation tool TestProject to get started with UI test automation.  You will learn how to set up and run tests within the tool and also gain an understanding of how to think about UI test automation.  This course will help you get your first UI automation up and running.
Who this course is for:
Testers and test developers interested in getting started with UI automation or improving their UI automation
Senior Software Test Engineer
I've been testing software for many years and have worked with various types of software. I've worked on complex scientific computing software as well as web-based systems.  I also have experience in designing and working with test automation frameworks as well as the day to day work of creating and maintaining tests.
I have a deep interest in API testing and enjoy learning about how APIs work and how to effectively test them. I also have a passion for helping others grow and learn so that they can continue to progress in their testing careers.