Gartner interview Questions: Practice is the most important part of preparing for an interview. Knowing what job interview questions you might be asked is essential – that way, you can craft your answers well in advance and feel confident in your responses when the pressure is on.
Wouldn't it be great if you knew exactly what interview questions are asked for the Test Engineer and QA for Manual & Automation Positions? Unfortunately, we can't read minds, but we'll give you the next best thing: a list of previously asked Gartner questions and answers.
| | |
| --- | --- |
| Post On: | Gartner Interview Questions |
| Post Type: | Interview Questions |
| Published On: | www.softwaretestingo.com |
| Applicable For: | Freshers & Experience |
| Get Updates: | Software Testingo Telegram Group |
We have tried to share some of the manual testing interview questions, selenium interview questions & testing interview questions also, but we are recommending spending some quality time to get comfortable with what might be asked when you go for the Gartner interview.
Still, we need your love and support to make this platform more helpful to our fellow testers. So it would be great if you share your recent interview questions and experience with us. You Can share those details by connecting with us at softwaretestingo.com@gmail.com.
More Interview Questions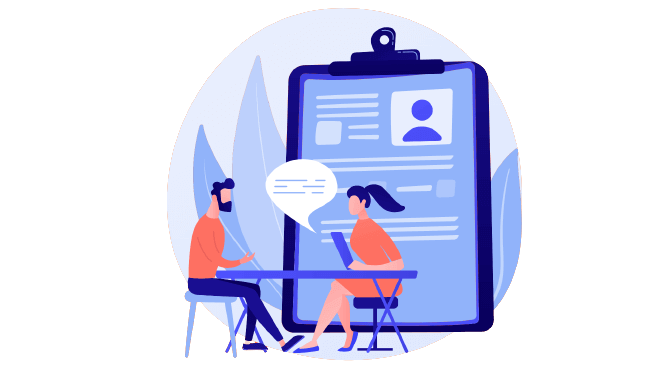 Gartner Interview Questions
Write QTP Script for printing the below pattern.
5 4 3 2 1
5 4 3 2
5 4 3
5 4
5
Write a function for the addition of three numbers and call it.
Write Examples for Instr(), Split(), Mid() Functions in VBScript? s Instr() Split() Mid()
Write a script to find the difference between the dates 15-Aug-1947 and Today's date in Hours.
Write a script for comparing the content in an excel file and the web table in a webpage.
Write a script for a given number is it positive or negative of the edit box on a webpage?
Write a script for exporting the excel file data into the data table.
How to calculate the number of images on a webpage using the description object?
About Gartner
Execute actionable, objective insight you and your stakeholder can trust. Support mission-critical decisions with unbiased, rigorously vetted, and vendor-agnostic guidance by leaders worldwide.
Leverage our experts to make sense of trends and anticipate the obstacles you need to overcome. Identify the path to real, measurable results for your business with the vast learnings gleaned by Gartner interactions with executives and their teams across all major functions and industries.
Use our practical tools to see the clear path to people, processes, and technology decisions. Measure the impact of specific decisions, and drive the best possible performance for today and tomorrow.
Create connections across the organization. Optimize your partnerships and gain critical visibility into cross-enterprise priorities by leveraging insight that powers the entire C-suite.
Join your peers at real-time events that accelerate learning, guide decision-making, and identify important trends in person and virtually. Understand the path through disruption and uncertainty with guidance from industry experts to make faster, smarter decisions.