Emtec Inc interview Questions: Practice is the most important part of preparing for an interview. Knowing what job interview questions you might be asked is essential – that way, you can craft your answers well in advance and feel confident in your responses when the pressure is on.
Wouldn't it be great if you knew exactly what interview questions are asked for the Test Engineer and QA for Manual & Automation Positions? Unfortunately, we can't read minds, but we'll give you the next best thing: a list of previously asked Emtec Inc interview questions and answers.
| | |
| --- | --- |
| Post On: | Emtec Inc Interview Questions |
| Post Type: | Interview Questions |
| Published On: | www.softwaretestingo.com |
| Applicable For: | Freshers & Experience |
| Get Updates: | Software Testingo Telegram Group |
We have tried to share some of the manual testing interview questions, selenium interview questions & testing interview questions also, but we are recommending spending some quality time to get comfortable with what might be asked when you go for the Adaptive Processes interview.
Still, we need your love and support to make this platform more helpful to our fellow testers. So it would be great if you share your recent interview questions and experience with us. You Can share those details by connecting with us at softwaretestingo.com@gmail.com.
More Interview Questions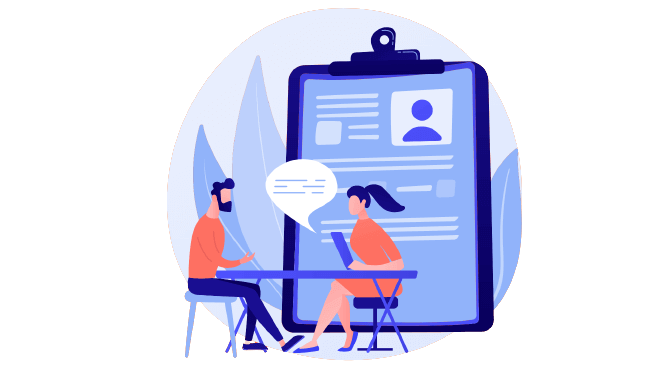 Emtec Inc Interview Questions
There were 2 round 1st round was a Written round, and the 2nd round was Managerial but a Written round question-level like OCJP Exam.
Company Name: Emtec Inc
Position: QA Lead
Company Location: Pune
Experience: 2 to 5 Yrs
Updated on: 13.10.2022
Java Questions:
Write binary Search using recursion
Write a Program to find Two max numbers in an Array.
Other questions from topics like Collection, OOPS, String, and Control Flow Level of Questions Was OCJP Exam.
Selenium Questions:
Explain JMeter
Explain Explicit wait and Fluent Wait and Write code and Explain each line of code
Which annotation is u using in JUnit?
Which is the best locator?
Some question was about Selenium IDE.
About Emtec Inc
Emtec is a global IT consultancy dedicated to helping world-class organizations in the enterprise, education, and government markets drive transformation and growth by employing the latest enterprise technologies and innovative business processes.
We empower our clients to accelerate innovation and deliver amazing client experiences to compete better and ultimately lead in their industry. Our "Client for Life" approach is built upon over 20 years of delivering rapid, meaningful, and lasting business value.
Our offerings span the IT spectrum from Advisory, Applications (Enterprise, Custom, Mobile, and Cloud) to Intelligent Automation, Analytics, Cyber Security, and Infrastructure Services.