DeepIntent Interview Questions: Practice is the most important part of preparing for an interview. Knowing what job interview questions you might be asked is essential – that way, you can craft your answers well in advance and feel confident in your responses when the pressure is on.
Wouldn't it be great if you knew exactly what interview questions are asked for the Test Engineer and QA for Manual & Automation Positions? Unfortunately, we can't read minds, but we'll give you the next best thing: a list of previously asked DeepIntent interview questions and answers.
| | |
| --- | --- |
| Post On: | DeepIntent Interview Questions |
| Post Type: | Interview Questions |
| Published On: | www.softwaretestingo.com |
| Applicable For: | Freshers & Experience |
| Get Updates: | Software Testingo Telegram Group |
We have tried to share some of the manual testing interview questions, selenium interview questions & testing interview questions also, but we are recommending spending some quality time to get comfortable with what might be asked when you go for the DeepIntent interview.
Still, we need your love and support to make this platform more helpful to our fellow testers. So it would be great if you share your recent interview questions and experience with us. You Can share those details by connecting with us at softwaretestingo.com@gmail.com.
More Interview Questions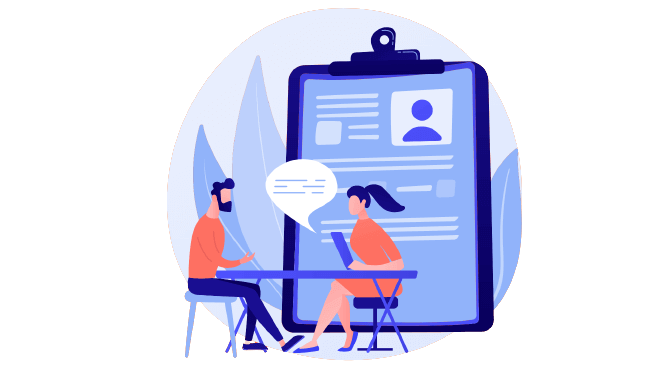 DeepIntent Testing Interview Questions
Company Name: DeepIntent
Company Location: Pune, India
Updated on: 24.09.2021
How to create a custom exception
What are compile-time and run-time exception
Can we override the static method
Which database is used while testing
What are the tools used while manual testing
Joins query
How many operating systems have you worked on
Suppose I have a table having a product name, price, amount, and purchase date. Write the query to calculate the sum of all products on a particular date.
The question's on Charles and the Fiddler gives brief uses
Desired capabilities in Appium
What is API? REST API
What all things are included in the response
I have a table order having table order date, product name, product price, and date of purchase write a DB query to calculate the sum of orders purchased on a particular date.
What all data structures used in Framework
Difference between list and ArrayList
Hashmap and Map
Write algorithm: I have a string having 12345 rotate it and a new string 51234 again; it's 45123 and 34512 Write algorithm if I'm passing any string, it should show true or false ex. If I pass 12345 and 23451, it should show true; if I pass 51234 and 12347, it should give a false result.
What all types of testing do you do in Sprint
Questions on E-commerce domain
Negative scenarios on the checkout page
How do you verify whether user data is securely stored or not
Payment page scenarios
What are the priority and severity
What is smoke testing
What are sanity testing and regression testing
What is retesting
What is the difference between alpha and beta testing?
About DeepIntent
Interacting with patients sparked an a-ha moment for CEO Chris Paquette when he worked as a Memorial Sloan Kettering data scientist. He founded DeepIntent in 2016 with a core belief that advertising technology can measurably improve patients' lives.
With more than 220 people across four different countries, we've doubled in revenue annually for the past six years while continuously innovating at the heart of healthcare and advertising. We have deep partnerships with nine of the top 10 major pharmaceutical companies and all of the major healthcare agencies to advertise 320+ healthcare brands.
We are more than the DSP of choice for healthcare marketers. DeepIntent Outcomes™, our patented technology that measures and optimizes omnichannel campaigns in real-time toward script performance and audience quality, has become the currency on which pharma media is transacted, both on our DSP and off-platform. We continue to lead pharma into the future by innovating and marketing to the future, that is, not the past.